The Dog Named Sit
Apparatus Projects 17 February 2021 — 24 April 2021, Chicago
Two-person exhibition with Max Guy.
From Apparatus Projects:
You and your party approach the temple and are greeted by a Crow.
It is perched on the expertly milled timber framing the wall that surrounds the temple compound. The Crow's head is turned to the side simultaneously looking towards you and your cohort, as well as at the goings on in the courtyard. Over the wall you can hear the sound of a human voice cackling and yelling "Sit" always followed the growingly desperate whine of a dog.
While still maintaining a peripheral view of you and your party, but without turning its vision away from the courtyard the Crow opens its beak and asks, "What brings you here, travelers?"
You open your mouth to respond but nothing comes out, your fellow party members, observing your lack of response open their mouths to interject and provide an answer, but no one says anything either. None of you are mute, the problem is that none amongst the group can remember anything before approaching the temple and seeing the Crow on the wall.
Continue reading the exhibition text on Apparatus Project's website here.
The works exhibited in this exhibition were:
watercolour and letraset drawings in frames made in close collaboration wth my father with daily morning writings on verso, installed in the gallery's library;
O Come Let Us Adore Him, a sculpture made from a Christmas tree and found knit octopus;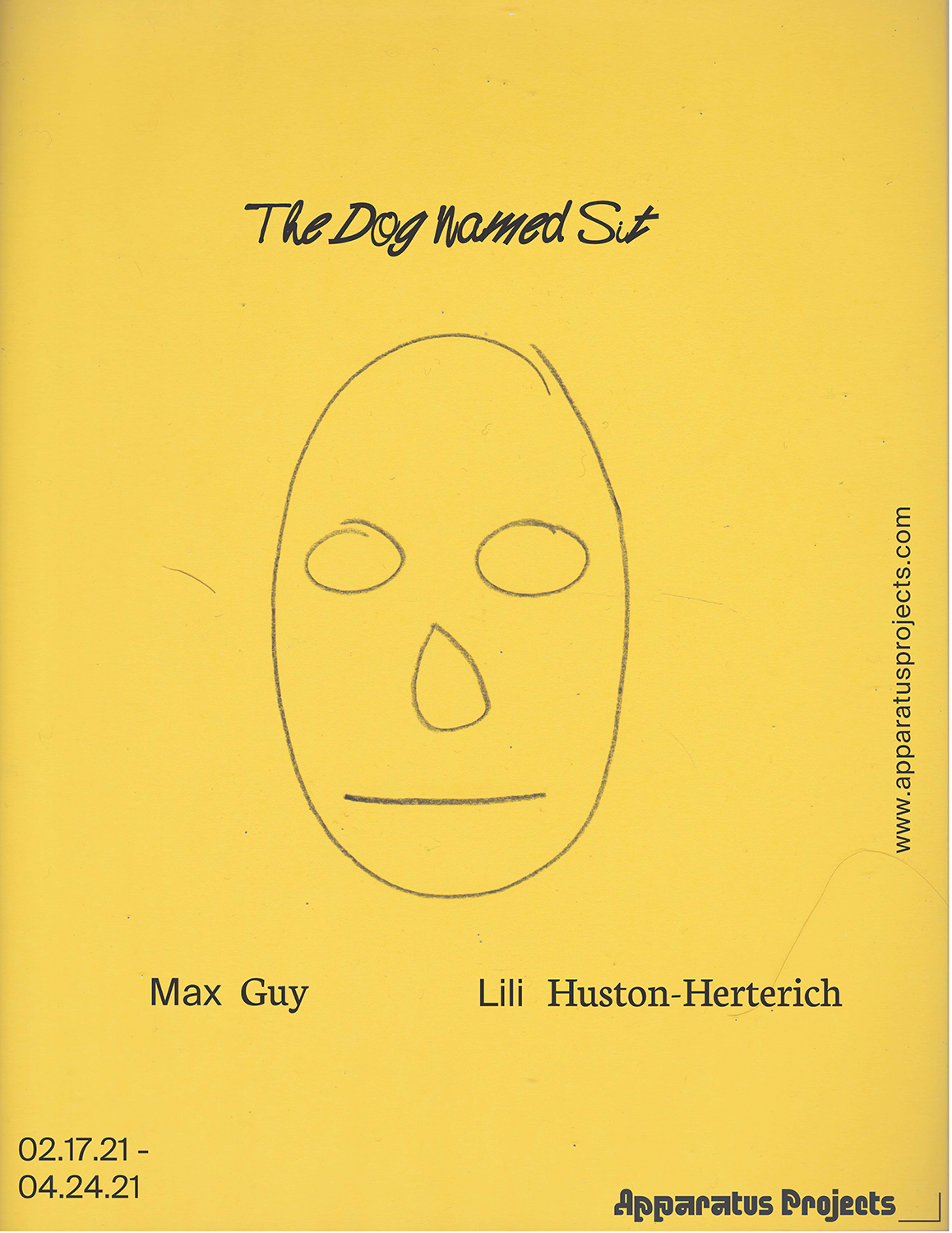 The Dog Named Sit, exhibition view (photo by Apparatus Projects)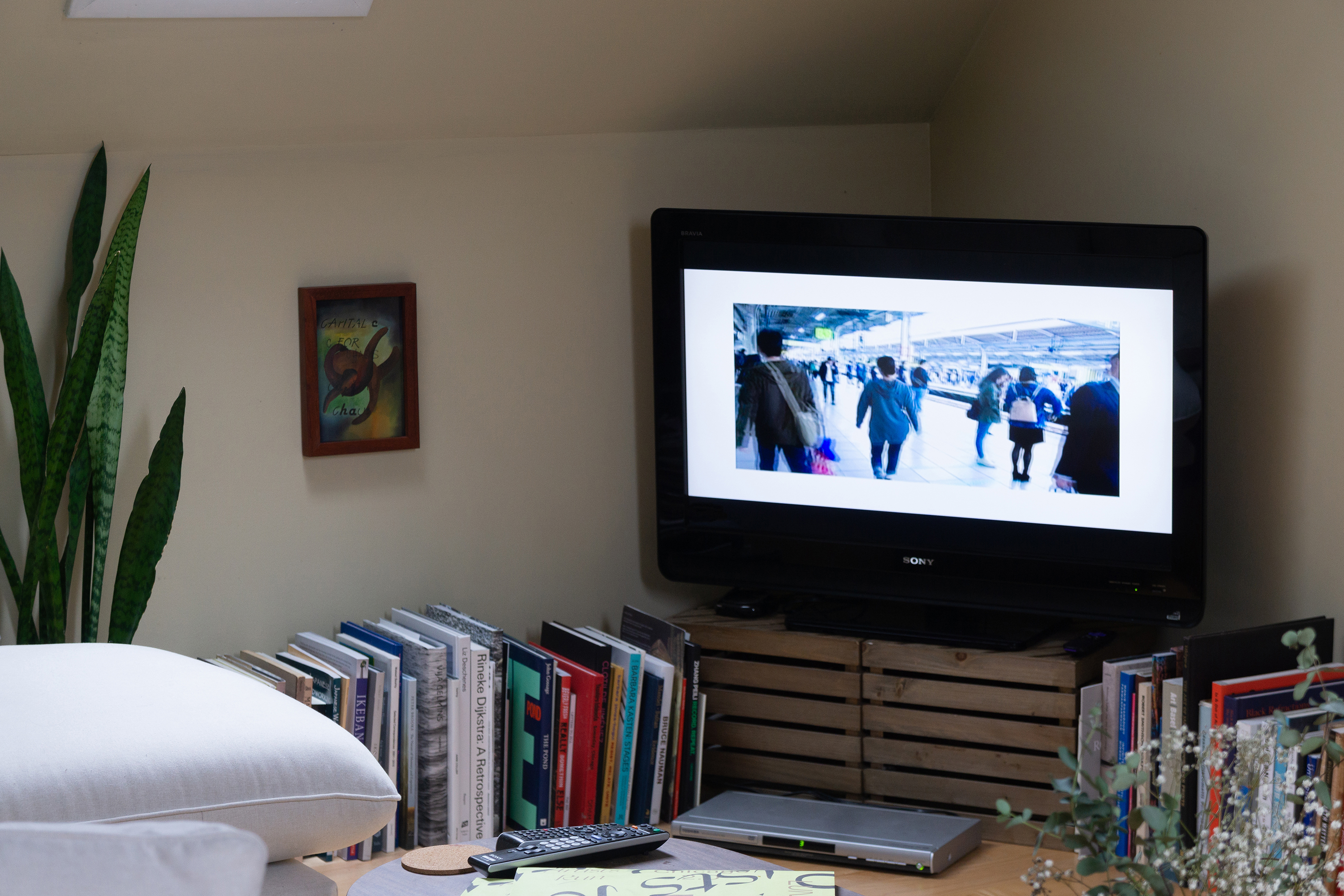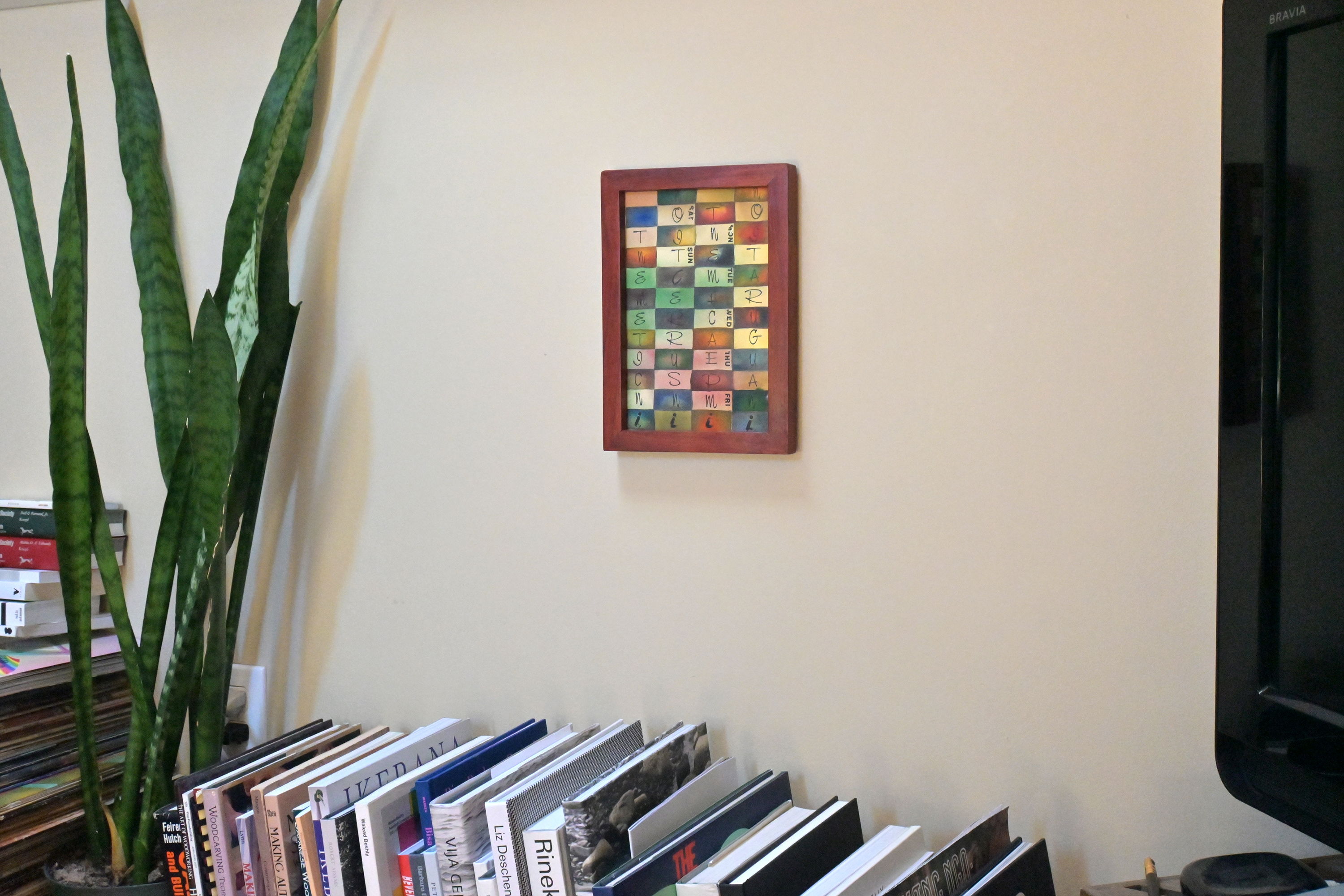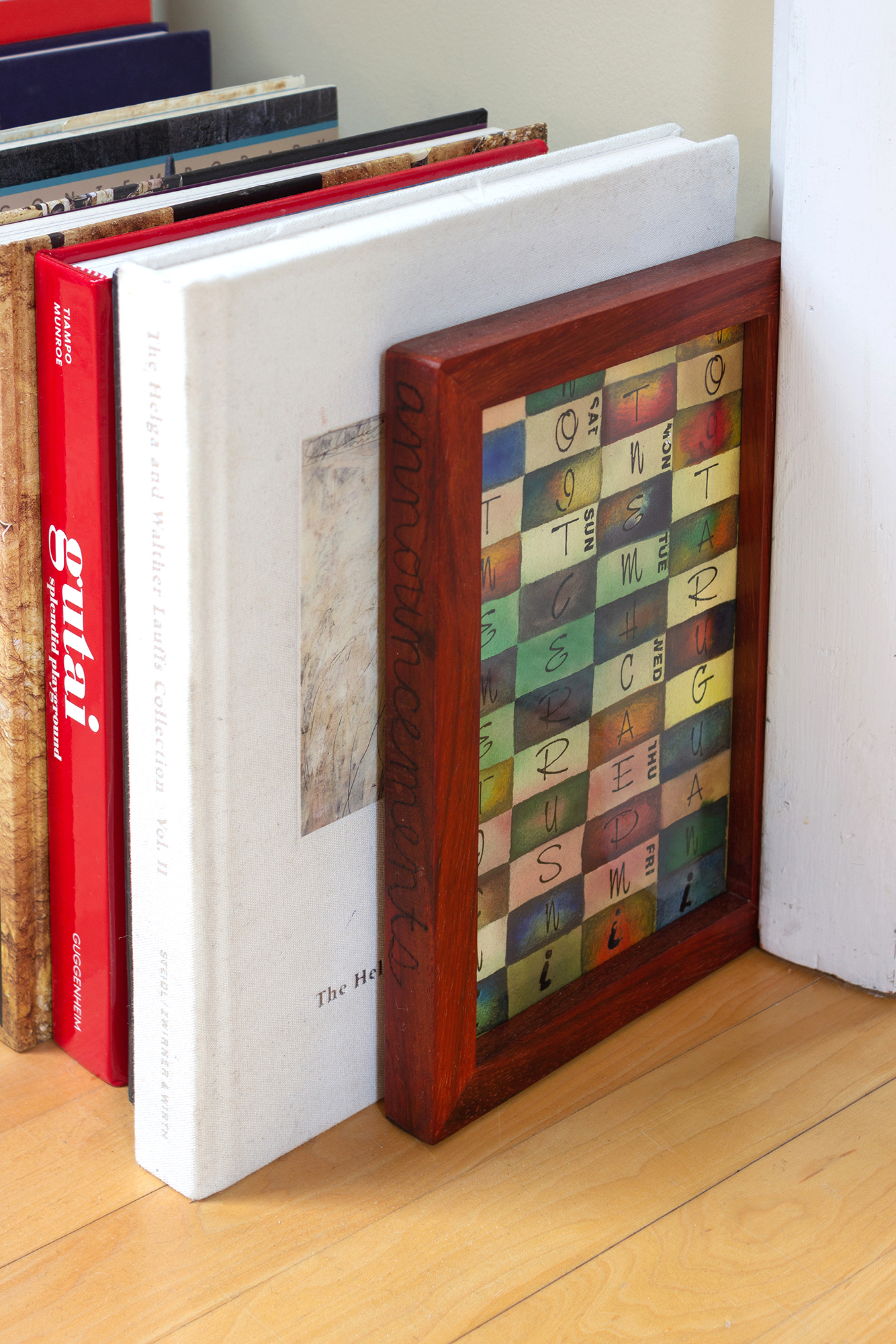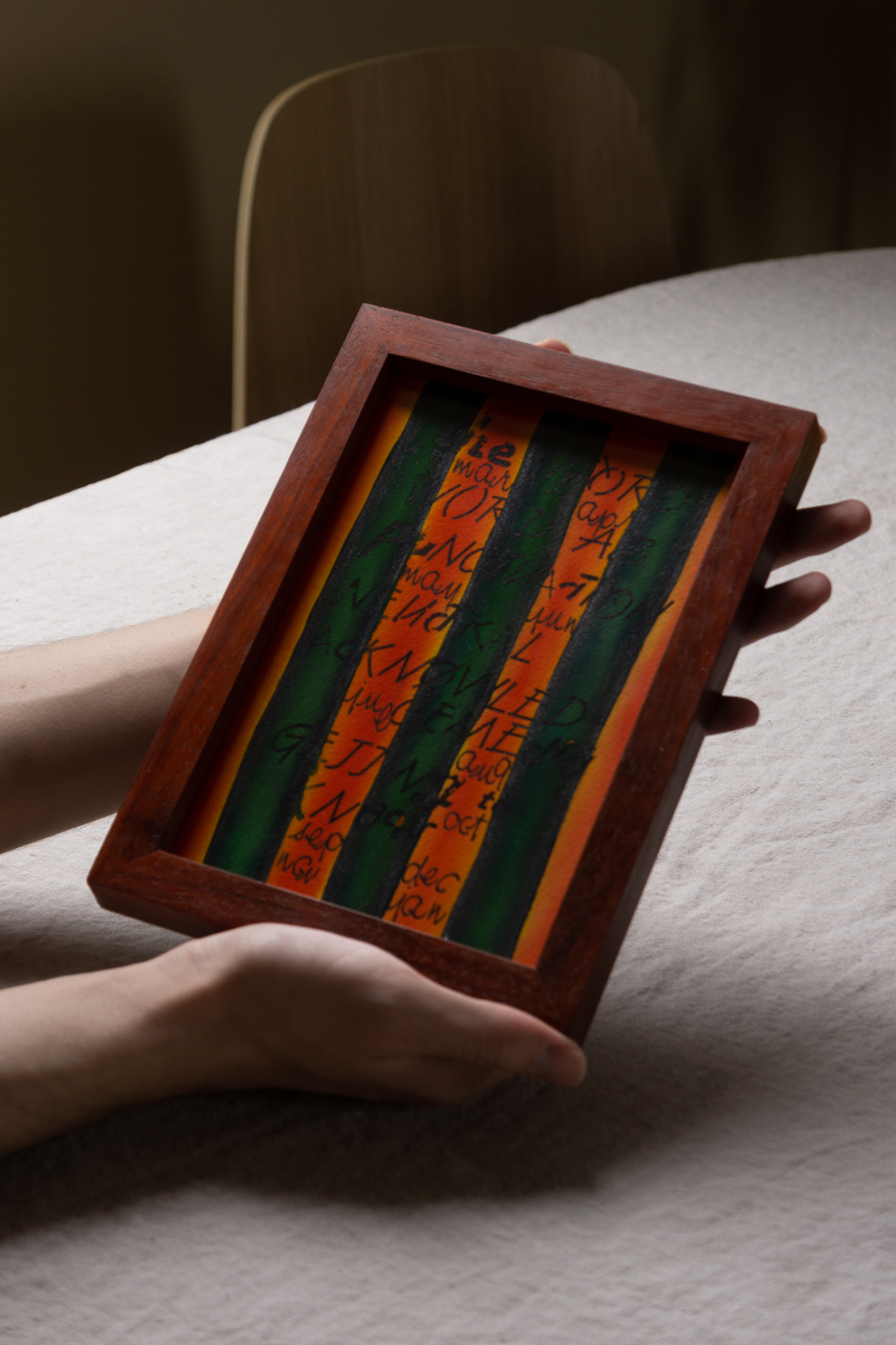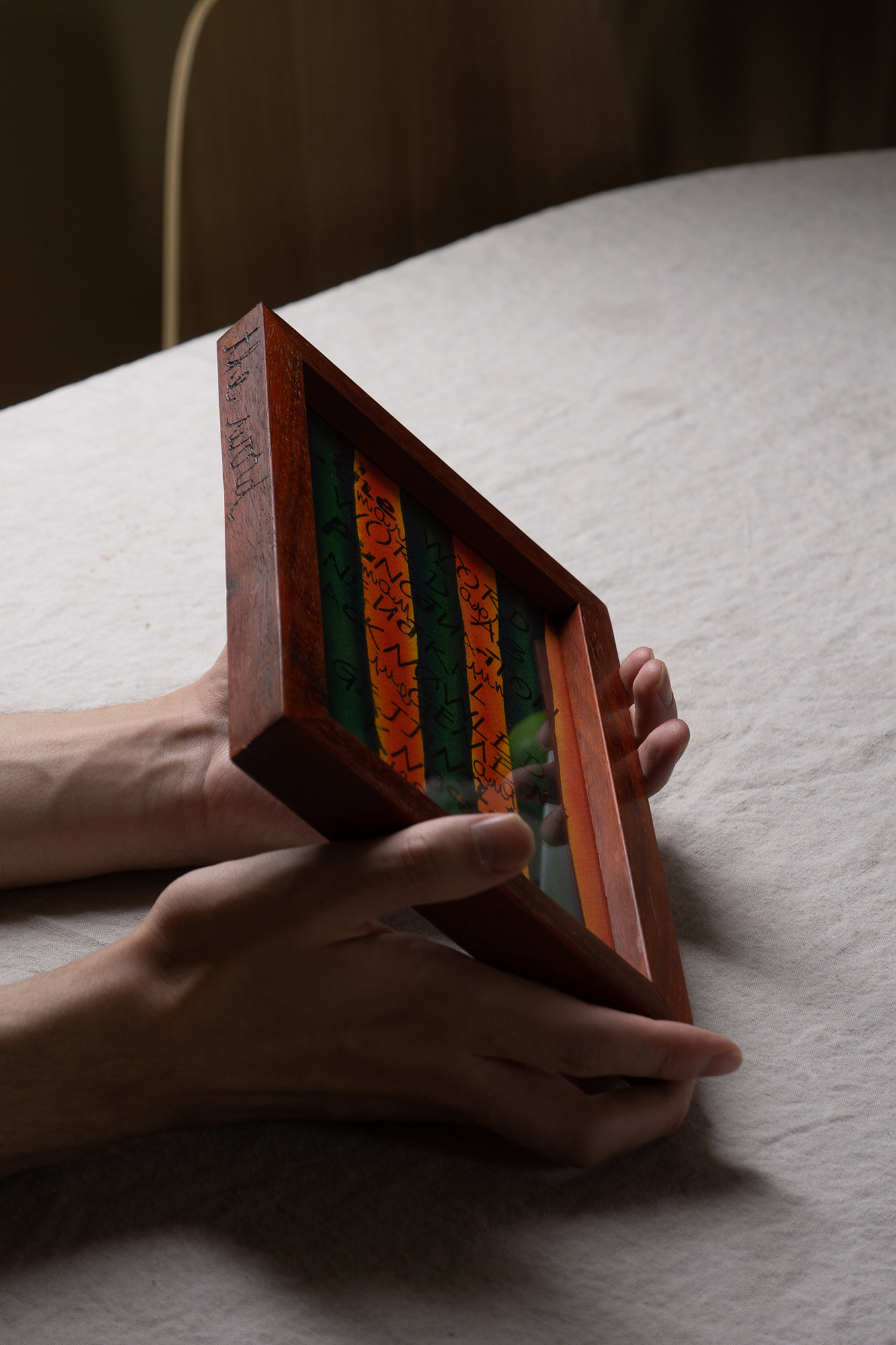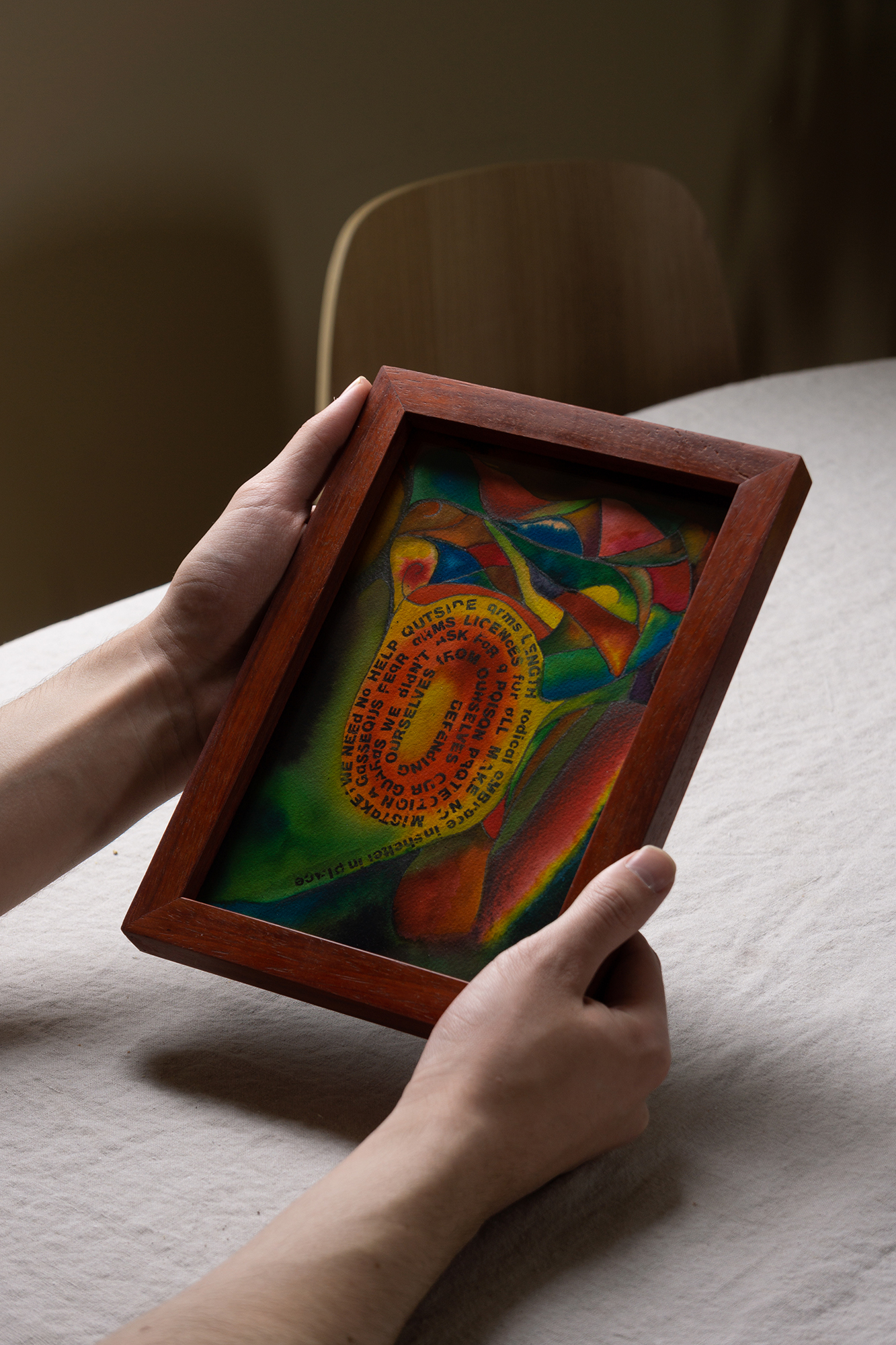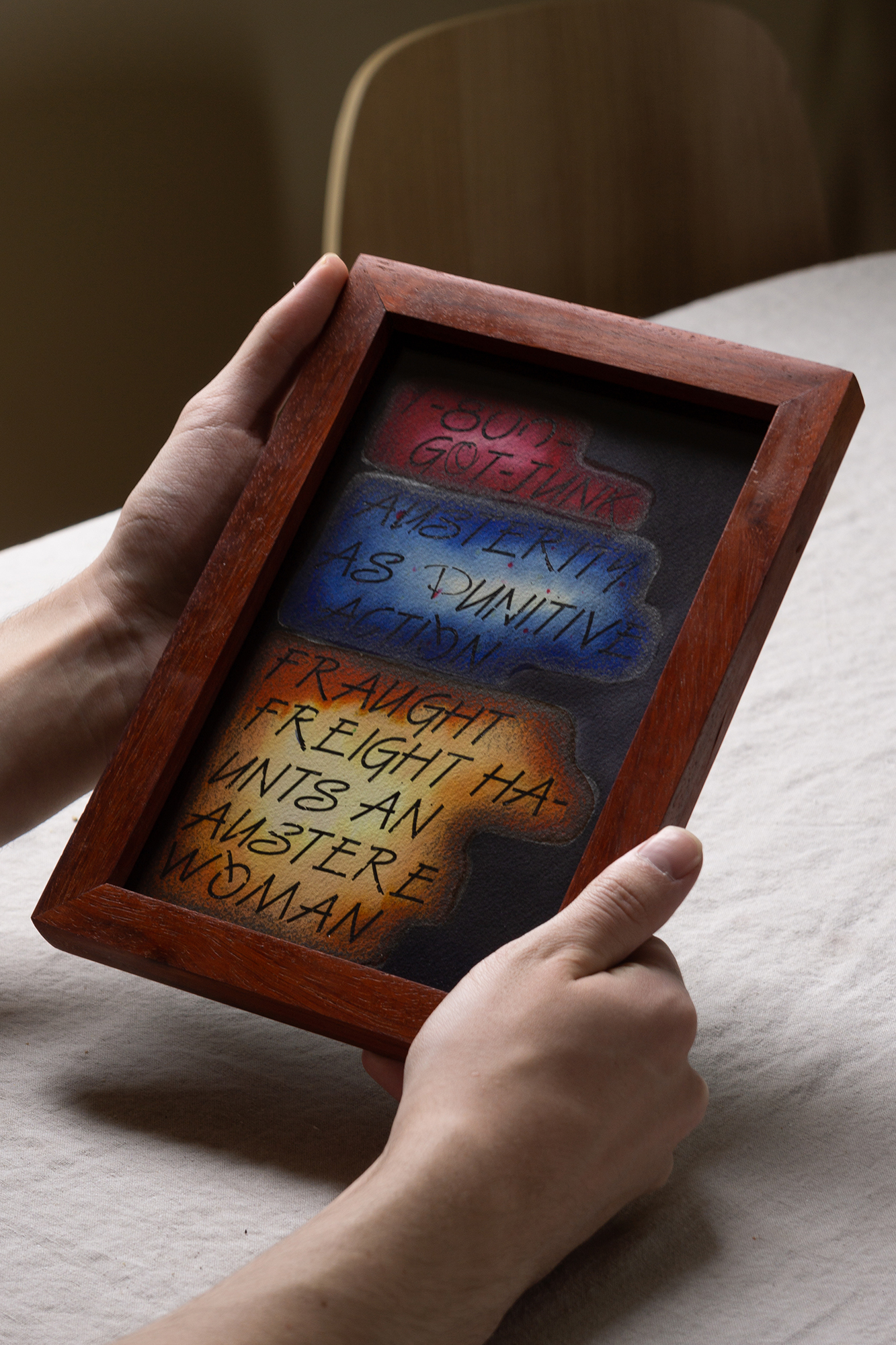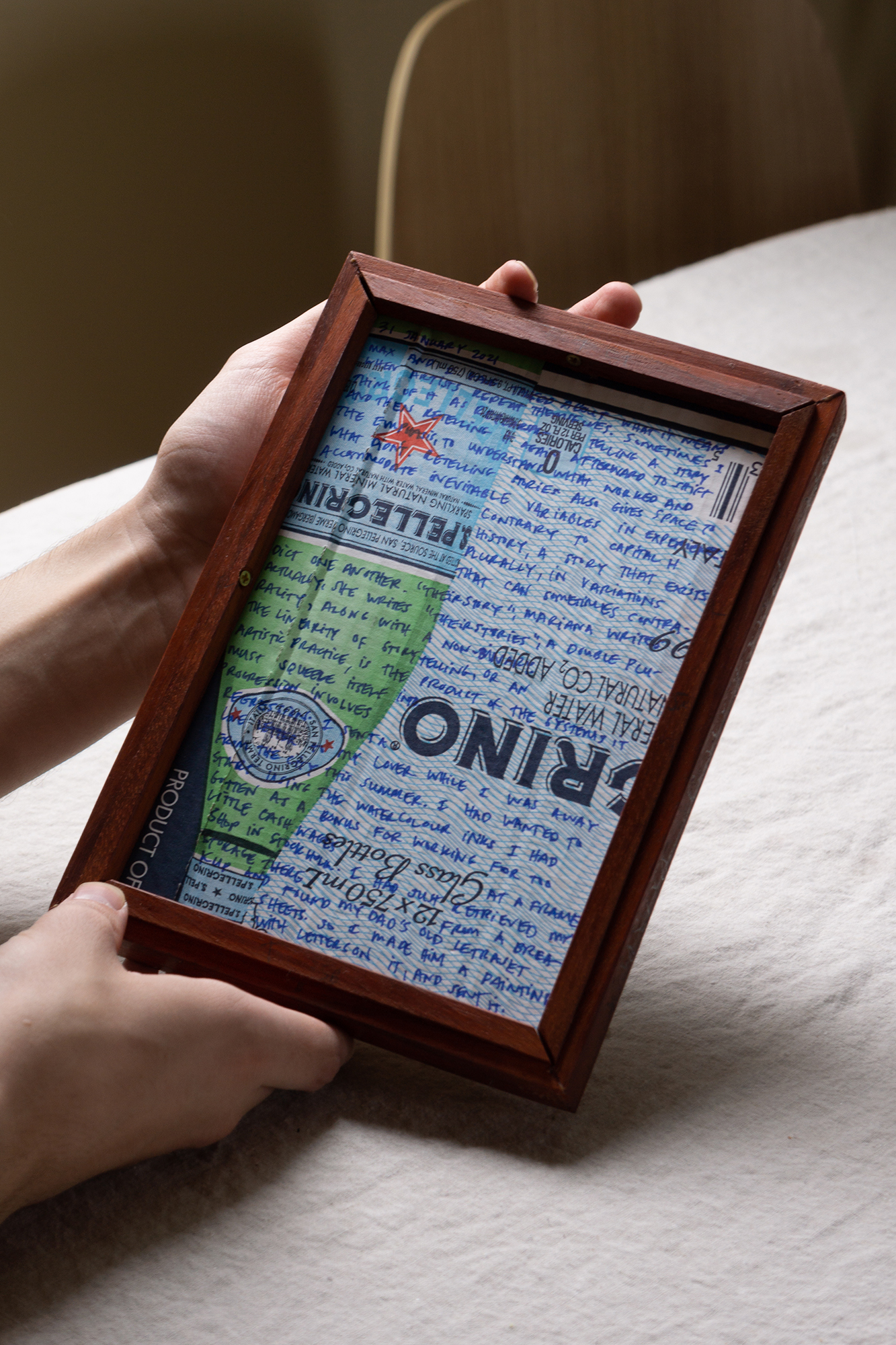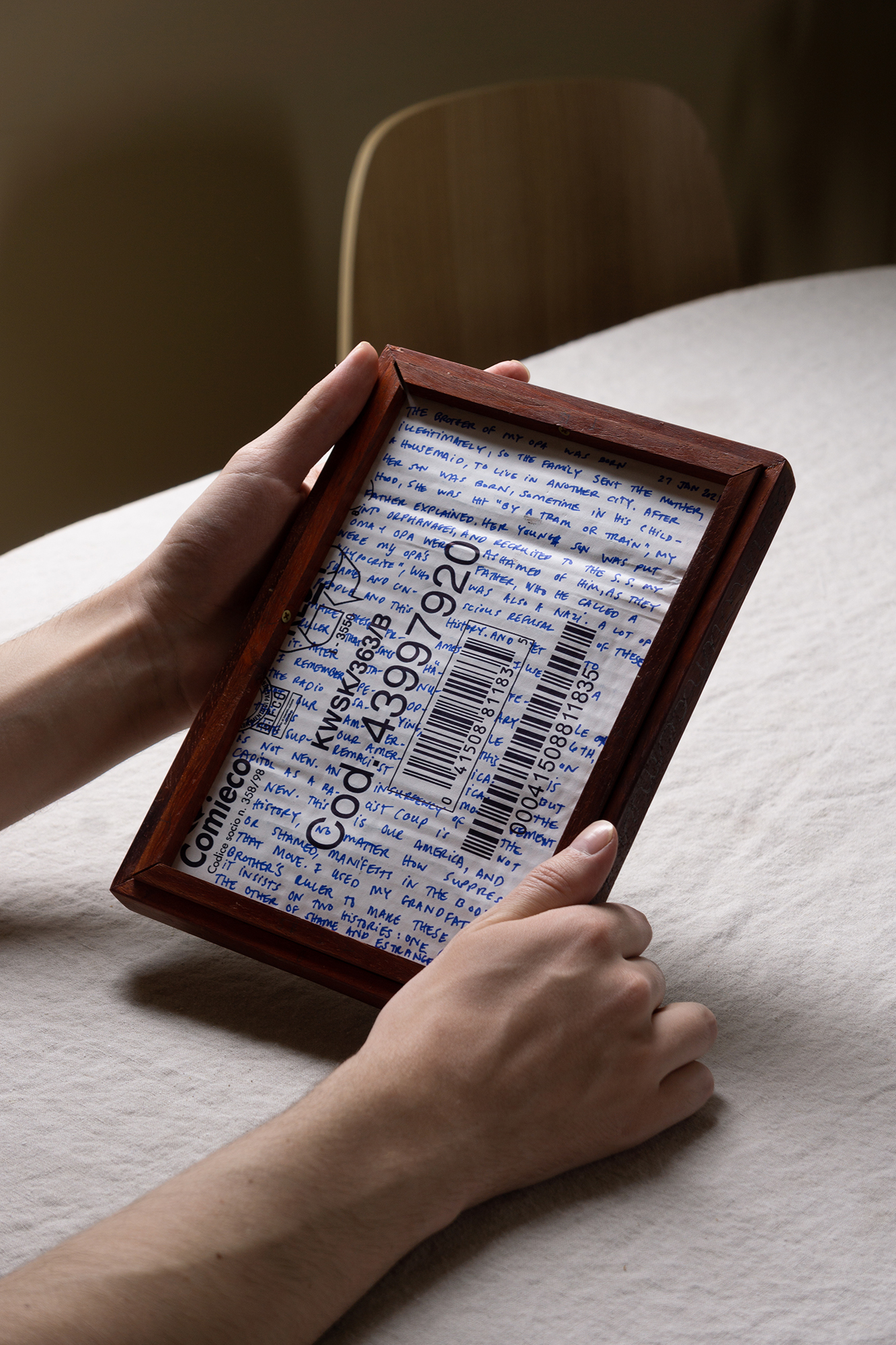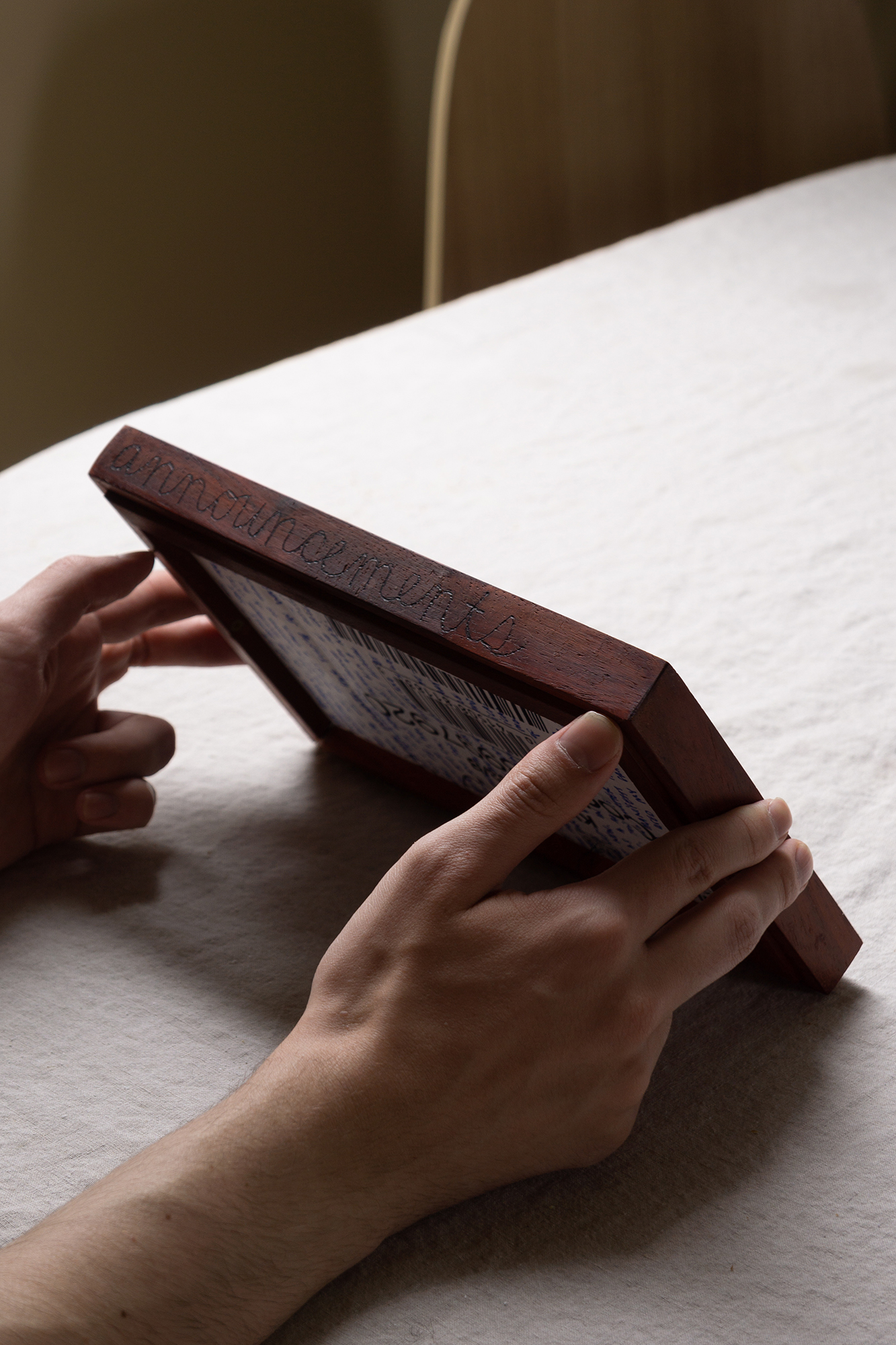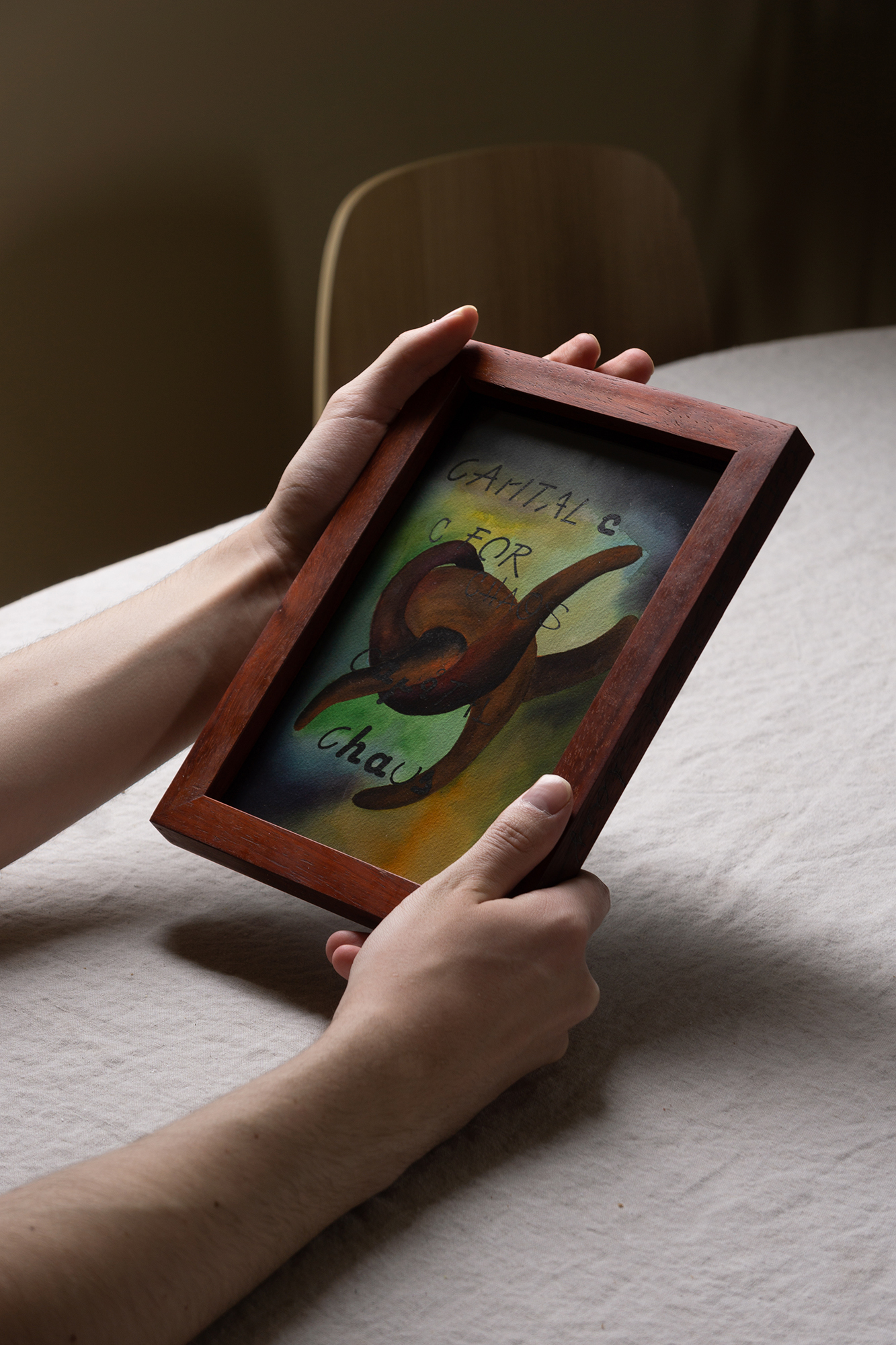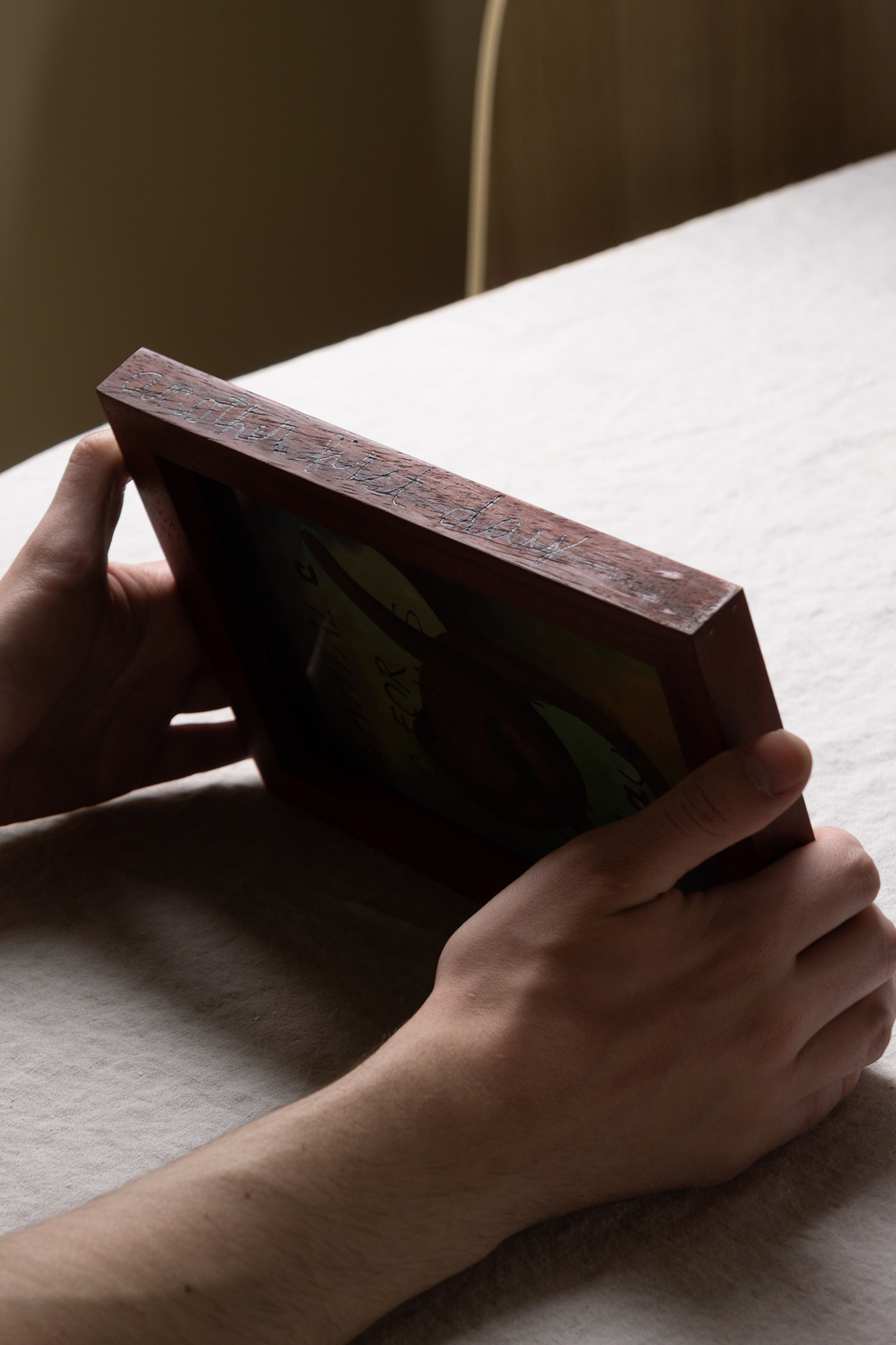 Special thanks to Werner Herterich for his generous sharing of his workshop, materials and knowledge; Meg Huston, for her painting practice and committment to colour; Mariana Aboim for her unyielding support from abroad; Eloise Huston-Herterich, for her emotional and comedic relief, and her deep knowing; Max Guy for sharing his practice; Julian Van Der Moere for his attention and insight, and Gareth Kaye and Jenna, for sharing their living space with this exhibiton in a time where home is most sacred.