Tracking Distribution
Index Foundation 27 November 2020 31 January 2021, Stockholm
Group exhibition with Francesc Ruiz, Nina Sarnelle, Art & Distribution, Leaking Container, Index magazine, and Index video archive.
From Index Foundation:
Tracking Distribution is an exhibition that presents a proposal to think together around the invisible structures organizing the world. Distribution is a key word within logistics systems and the management of economies. It is through organizational skills and planning related to distribution that food, medical supplies, energy and information end up in our hands – or not. A series of invisible decisions which take into account myriad considerations, such as based on the fact that international waters are almost no-legal zones, that the economy should be fast and fluid, with profit as the priority. Under globalization, production of goods has taken distribution as a given fact, facilitating the internationalization of economies beyond local contexts.
Read the full exhibition text on Index Foundation's website here.
Art and Distribution: Exhibition practitioners and other ways to distribute was a course collaboratively organized by Konstfack University and Index Foundation, and held by Johanna Gustafsson Fürst and the Index team over the summer of 2020. Here is documentation of the workshops, lectures and discussions through which the course provided a theoretical framework and practical platform for inquiry into artistic distribution.
The maps exhibited in Tracking Distribution were made from notes taken during workshops, lectures and discussions during the Art & Distribution course. My self-assigned as a research intern was to produce a method of tracking that could document the activities of the course, while maintaining the positionality of these documents. The only exception is the map of Mmabatho Thobejane, Stockholm-based curator and fellow research intern, which maps our first week getting to know each other's practices.
This mapping method has evolved from a method that Erin Alexa Freedman and I developed for our collaborative Research-In-Residence Chroma Lives with If I Can't Dance, I Don't Want To Be A Part Of Your Revolution in 2015-2016.
.PDF versions of maps can be viewed here: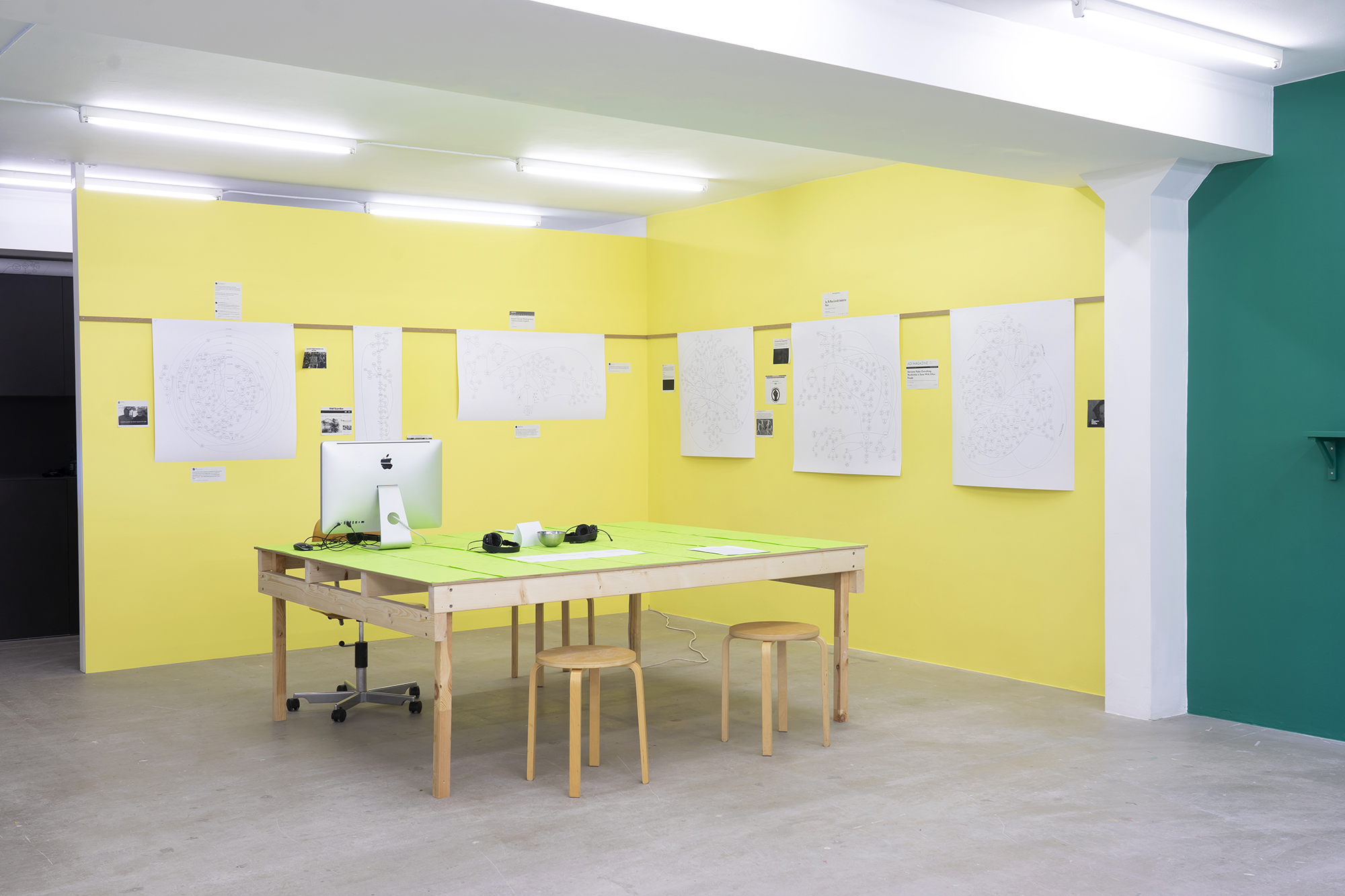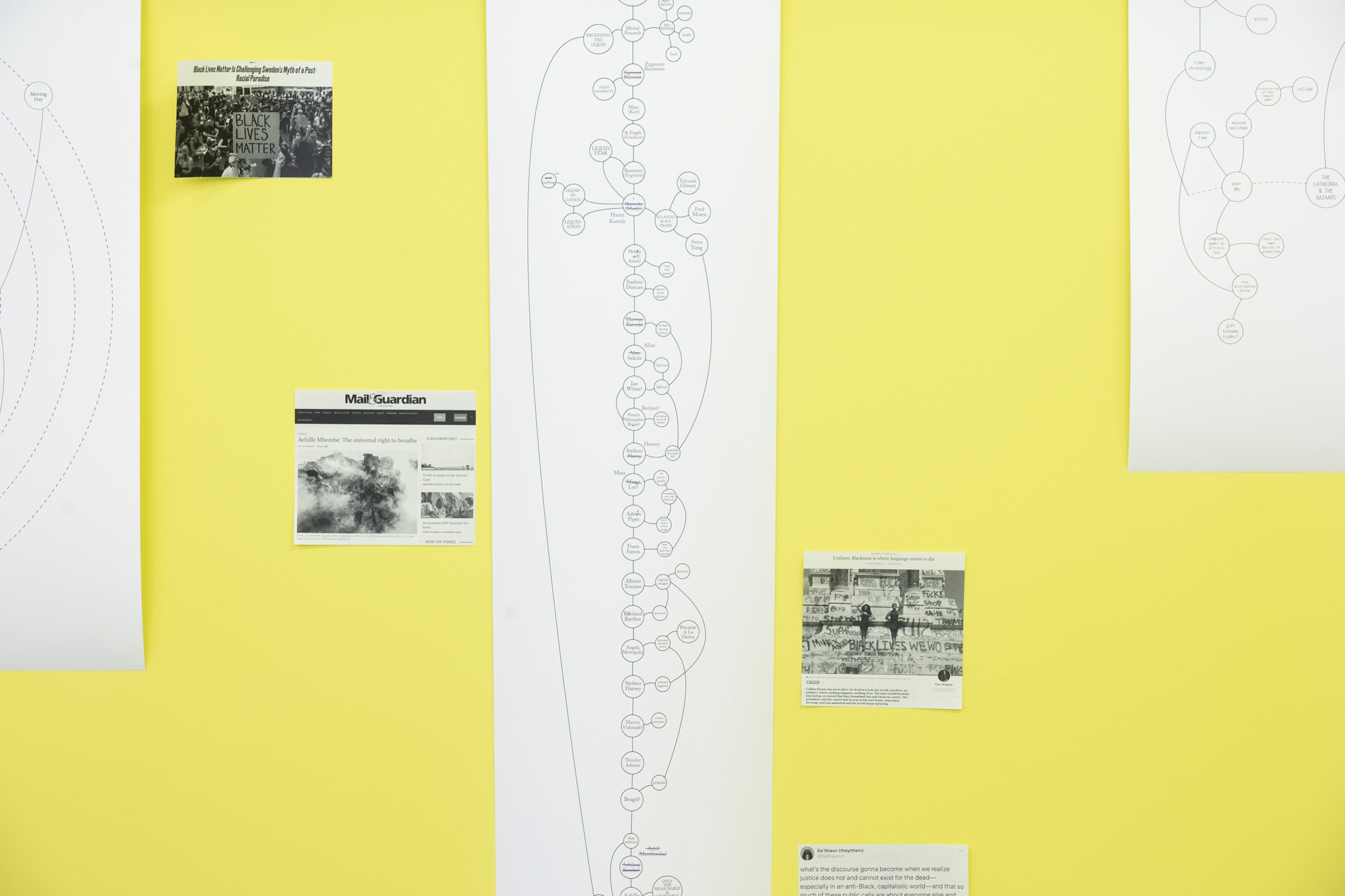 2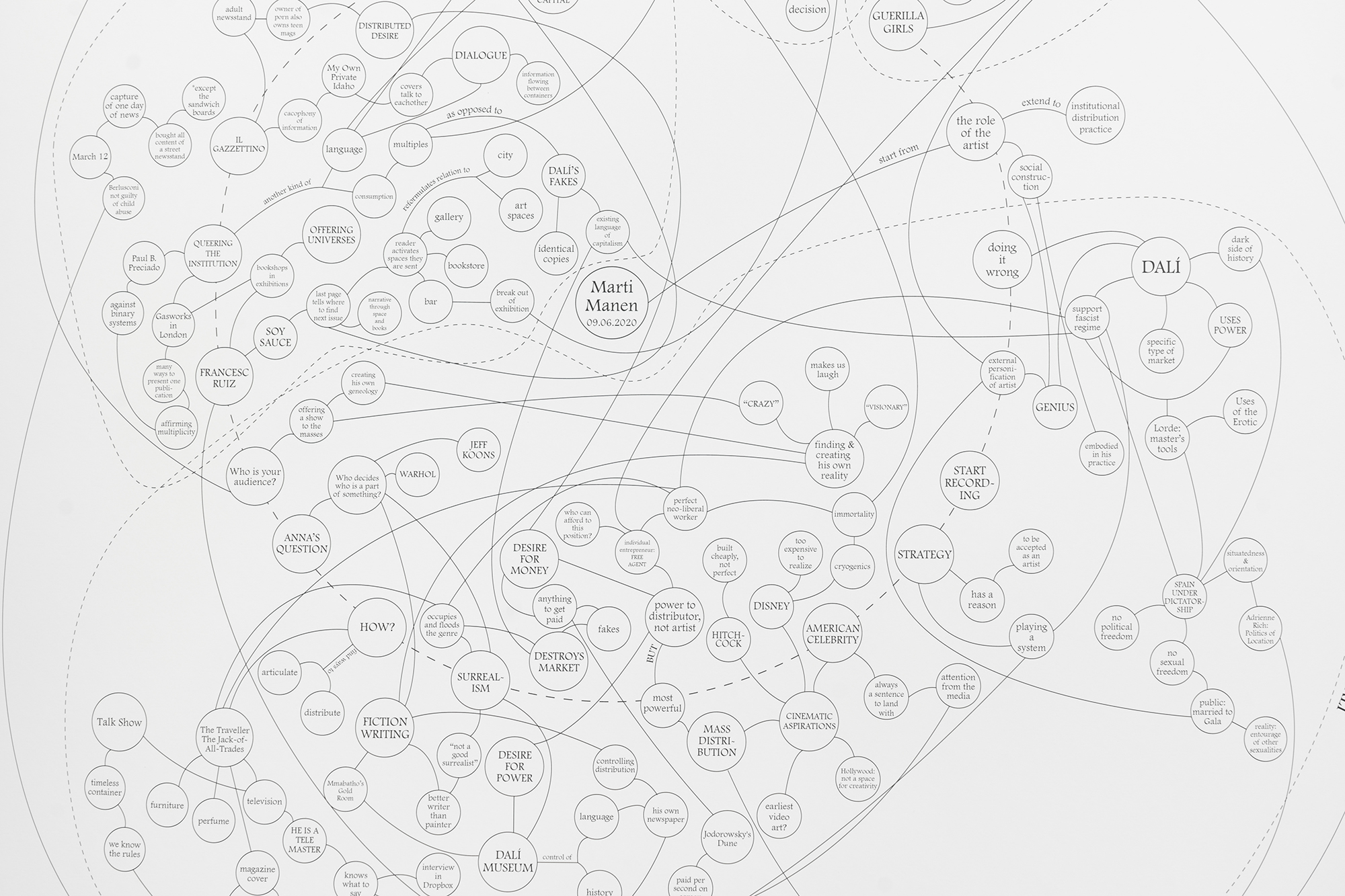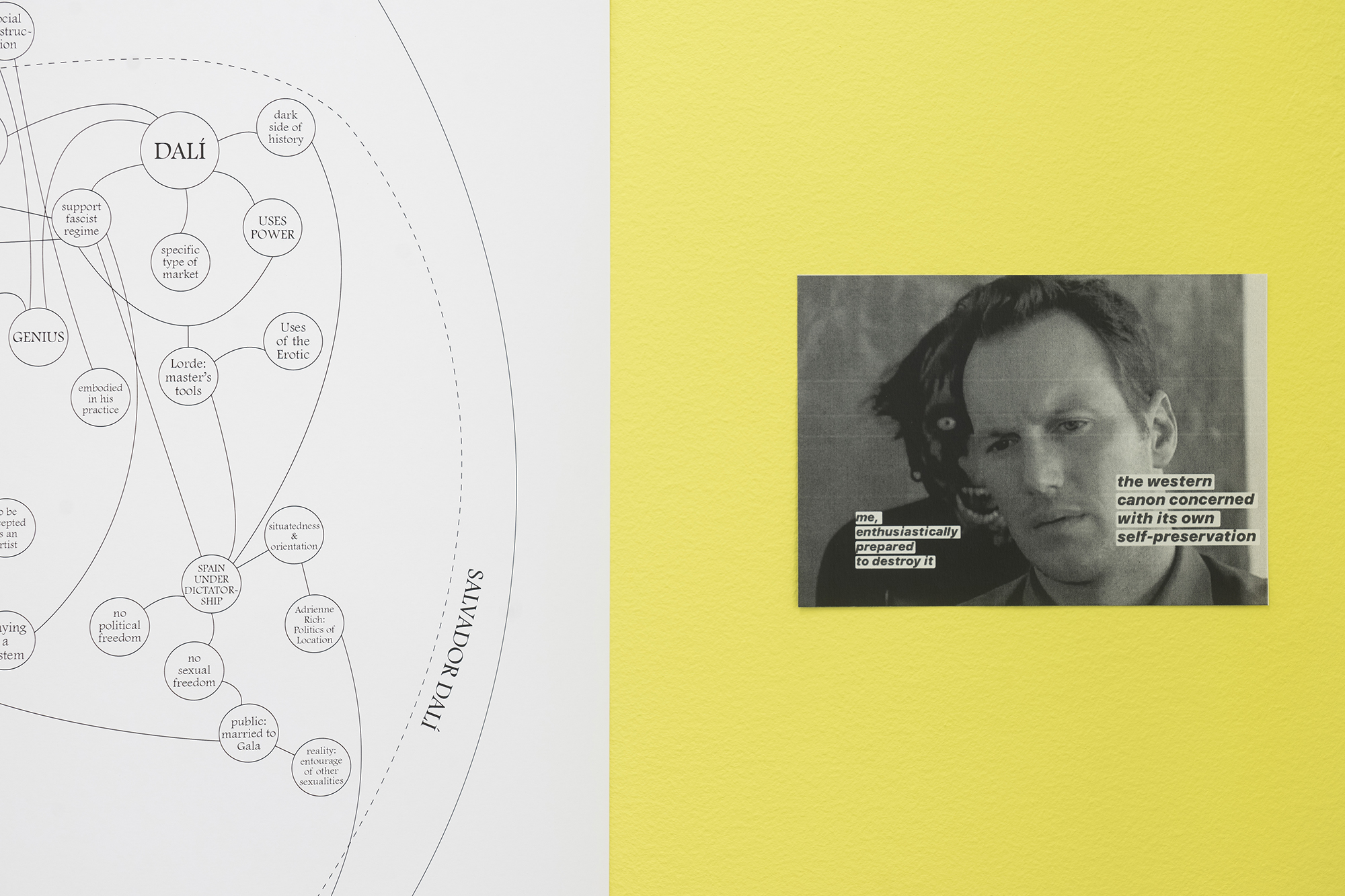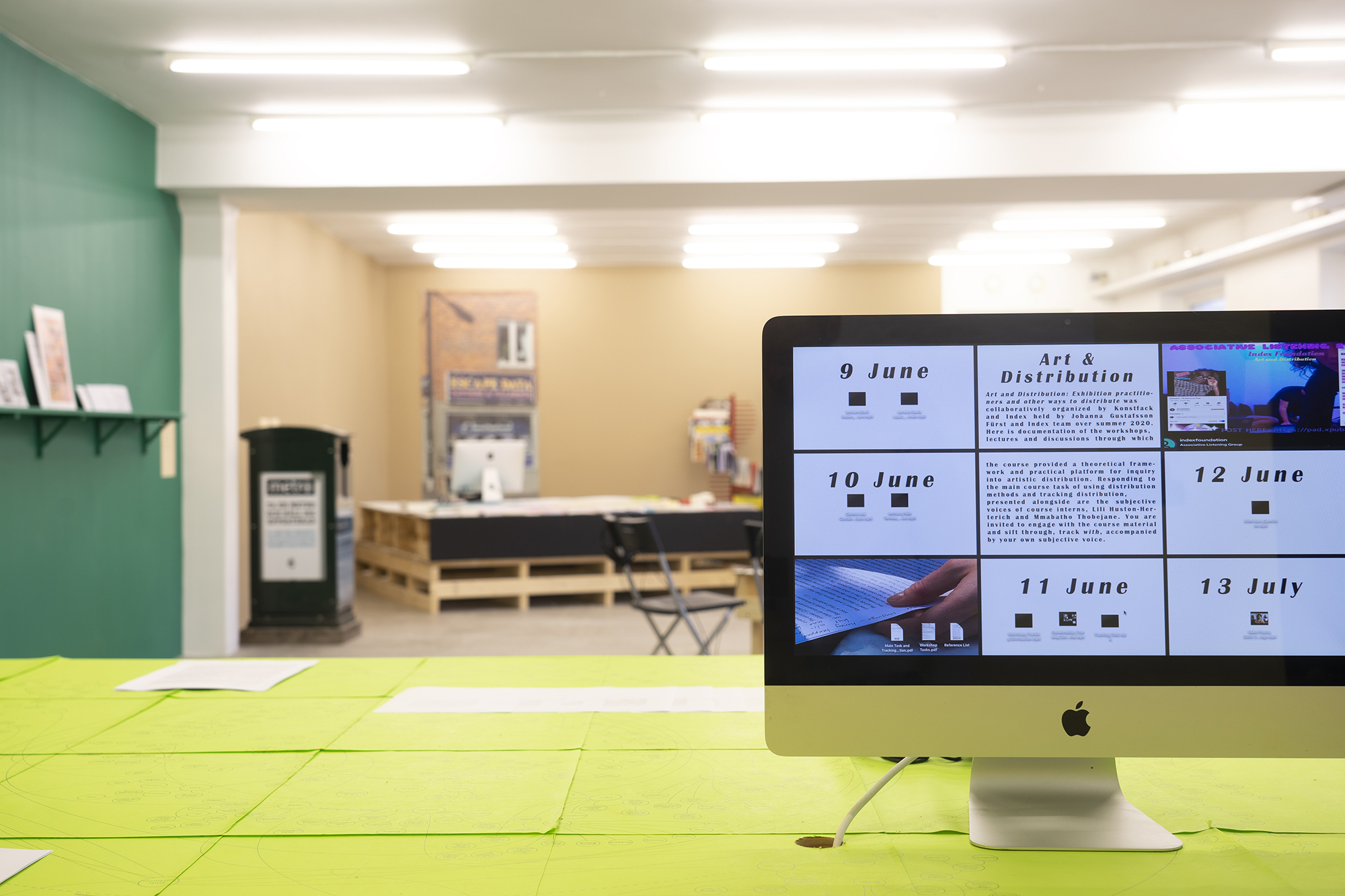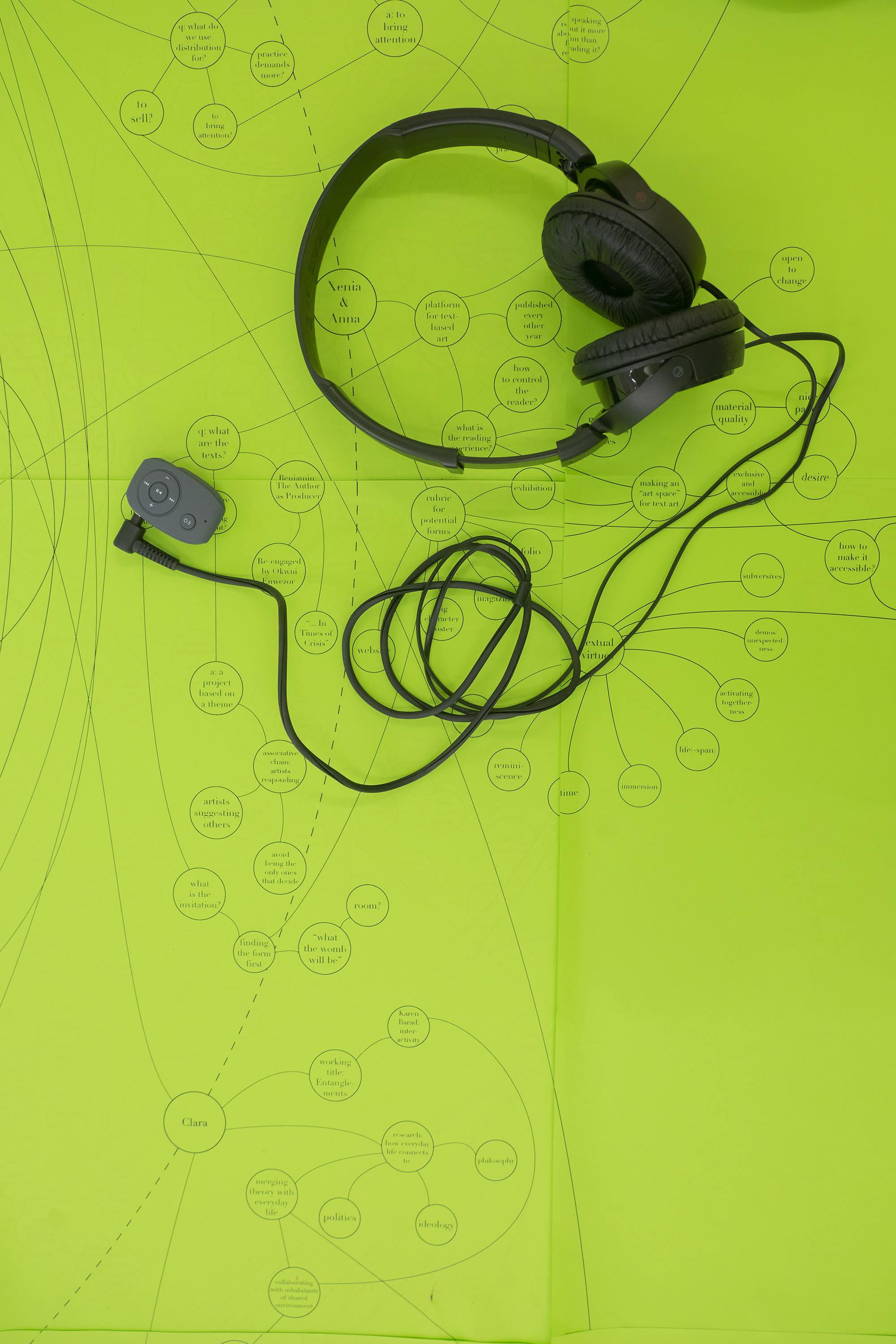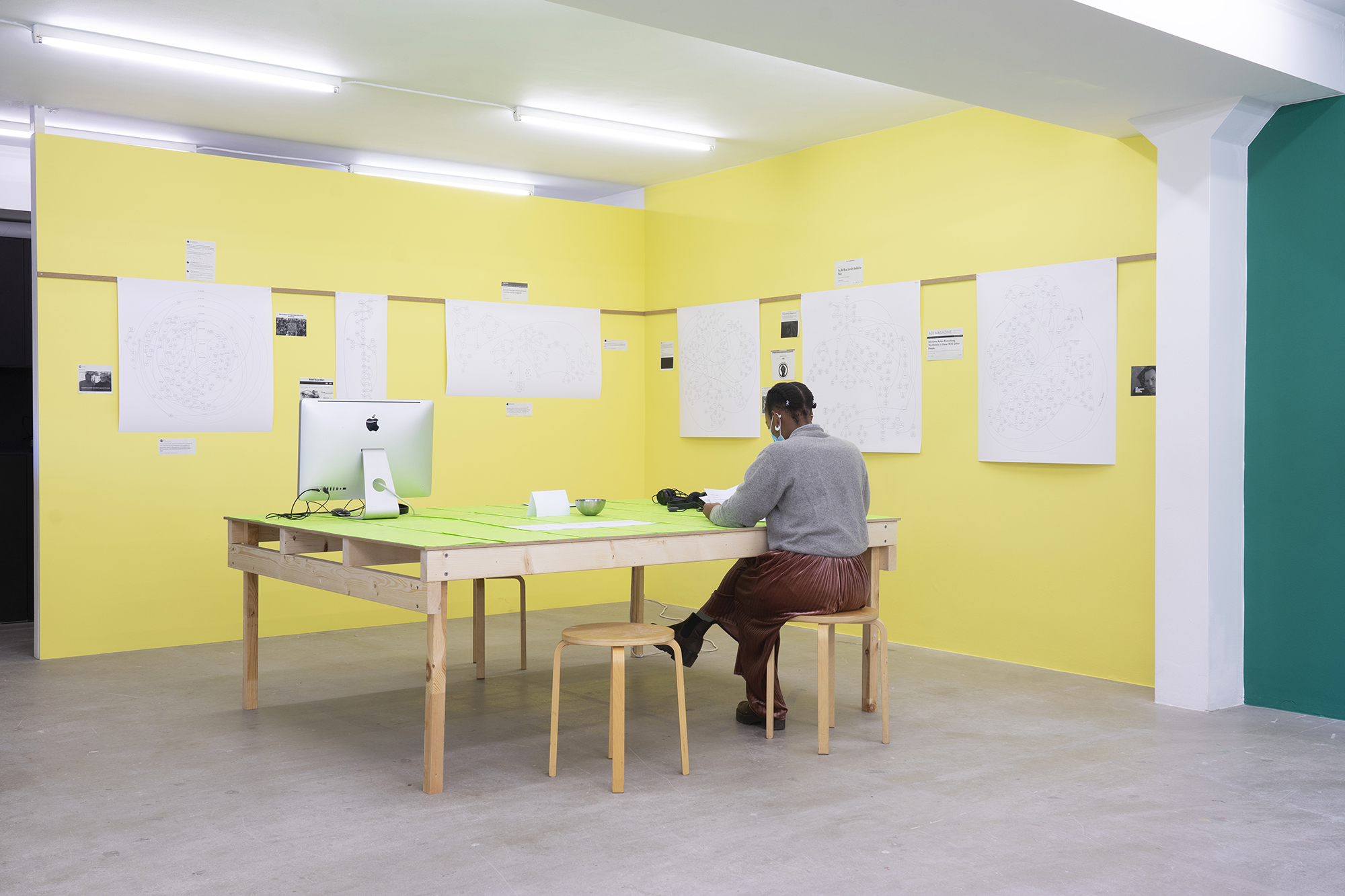 Special thanks to CBK Rotterdam for their support of this research, which contributed to the ongoing research project A System of Radical Dependency.