You May Bargain!
Part of the exhibition Midnight Sunburn Het Nieuwe Instituut, Rotterdam Curated by Nathalie Hartjes
July 10-14, 2019
'I get tied up following some threads. Instead of thinking through, I follow sideways, from multiple directions at once. I spend a lot of time untangling knots in the studio. Threaded material gets moved around and every time it relocates, knots form. Some kind of memory of a change, a trace of an encounter, showing a complexity of being within a world. Unknotting these knots could be the performance of re- collecting when, or where, or how they occurred, inevitably involving speculation or mediation. It takes some time to get through certain knots.
Read full conversation with Katarina Zdjelar, edited by Daniel Tuomey, here.
Scroll to end of page to see video works.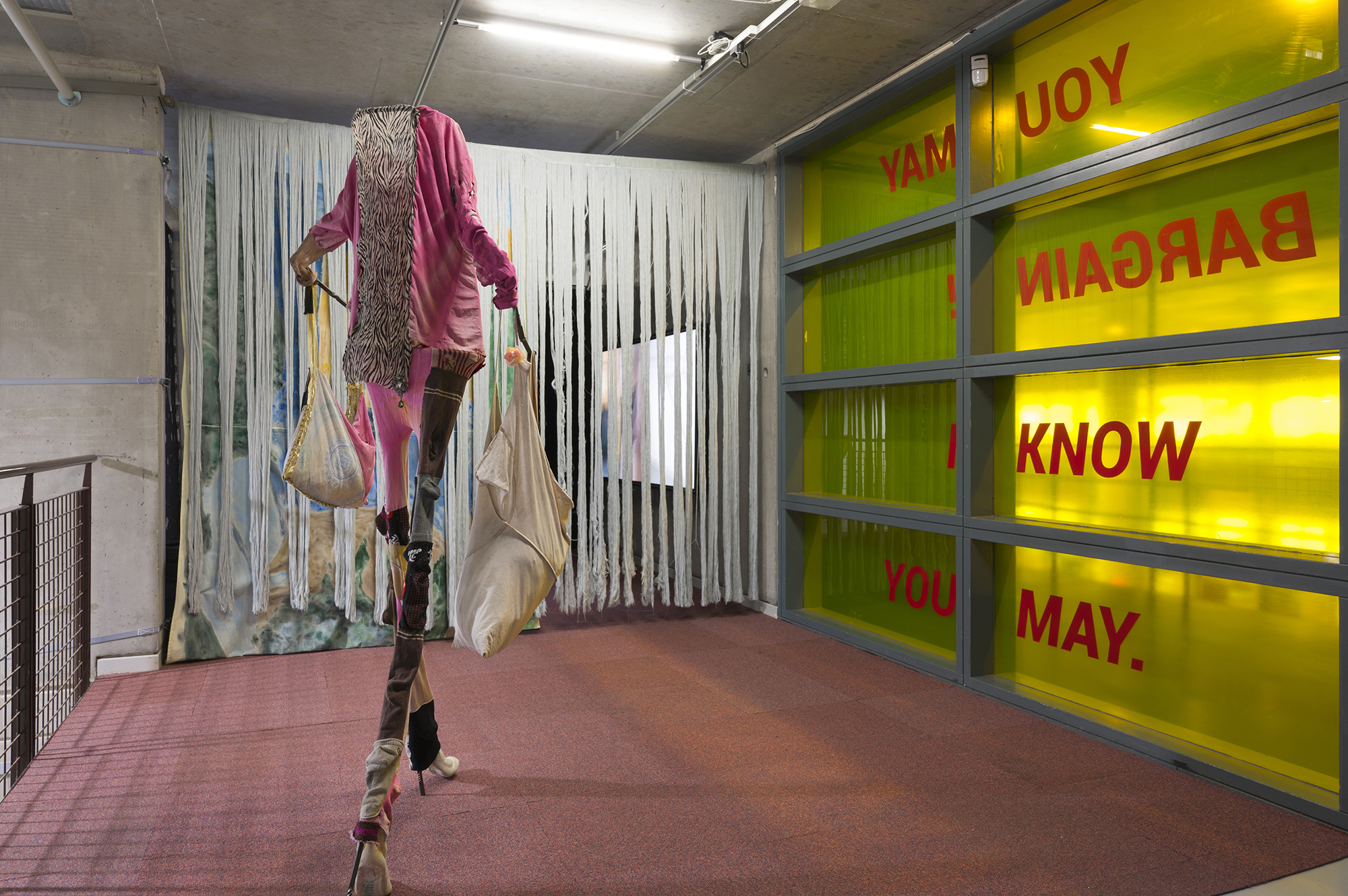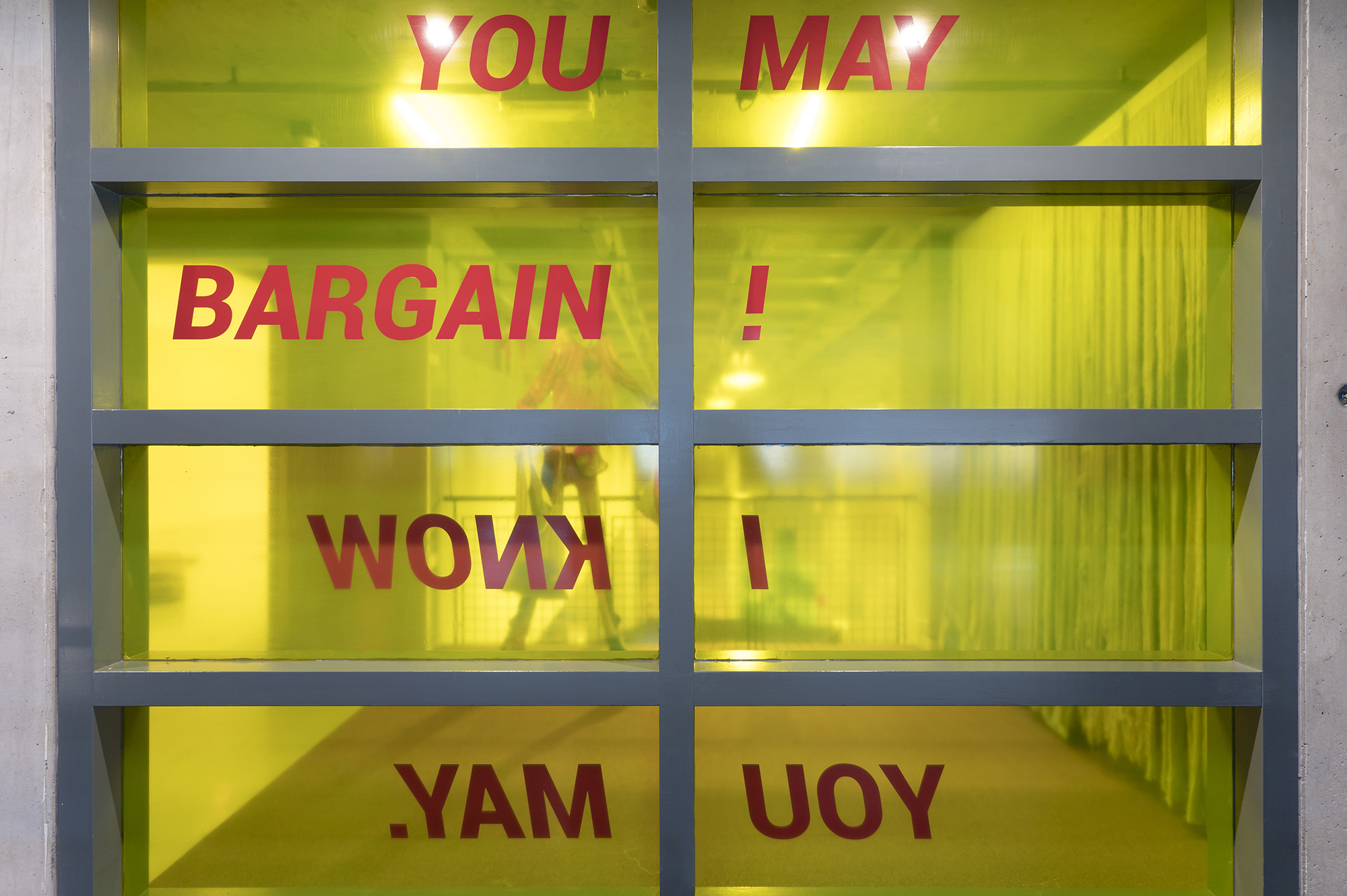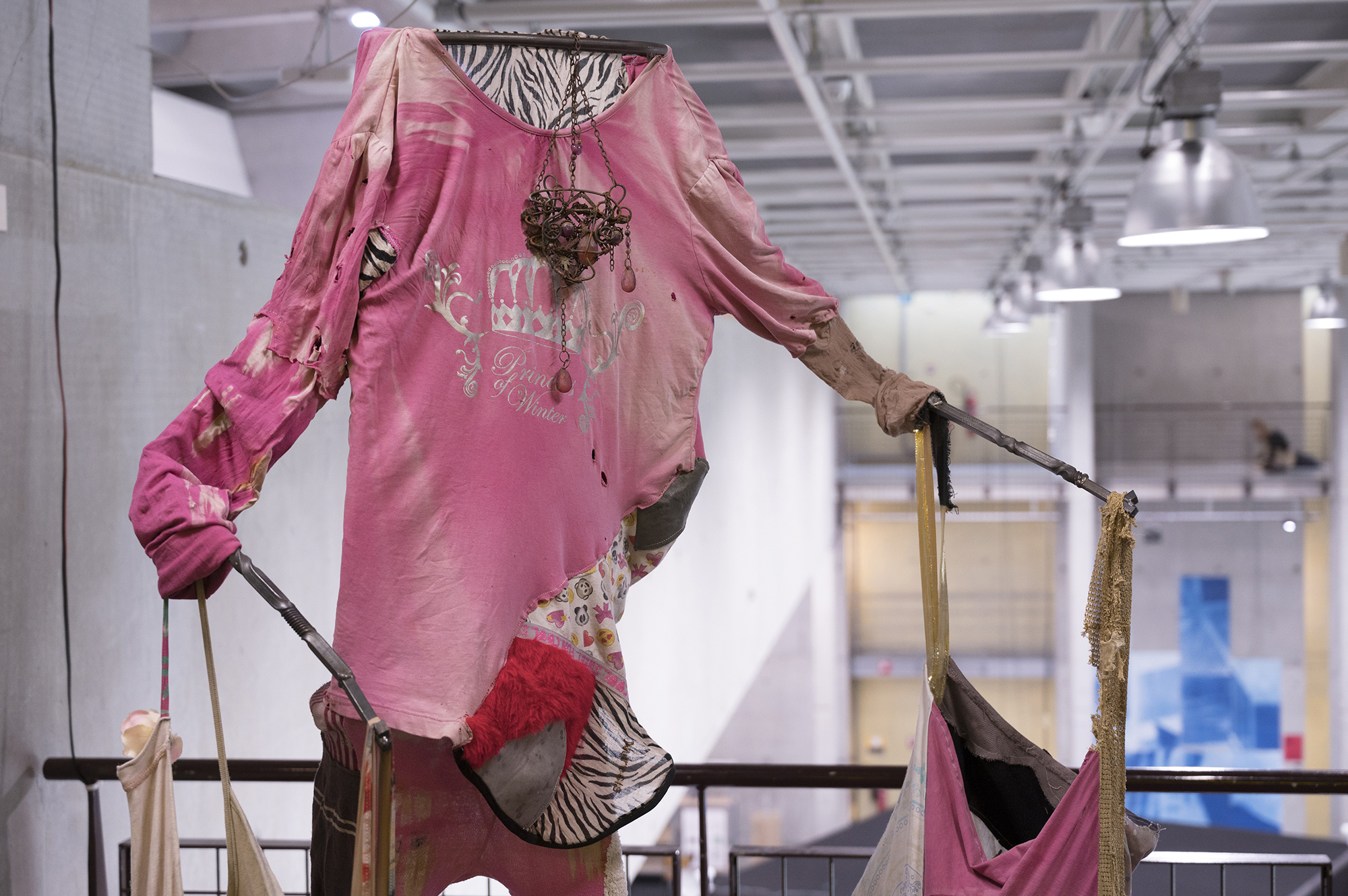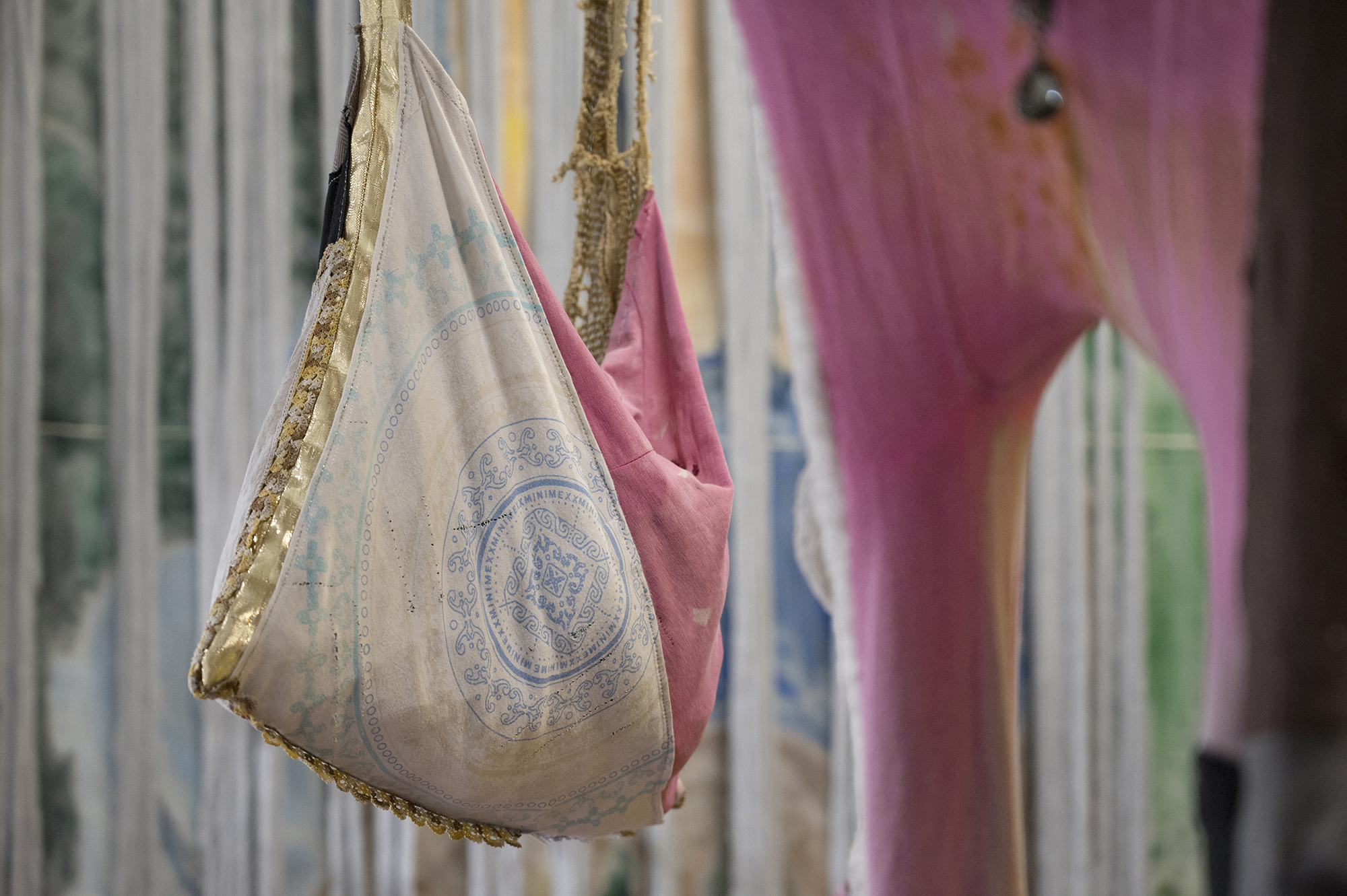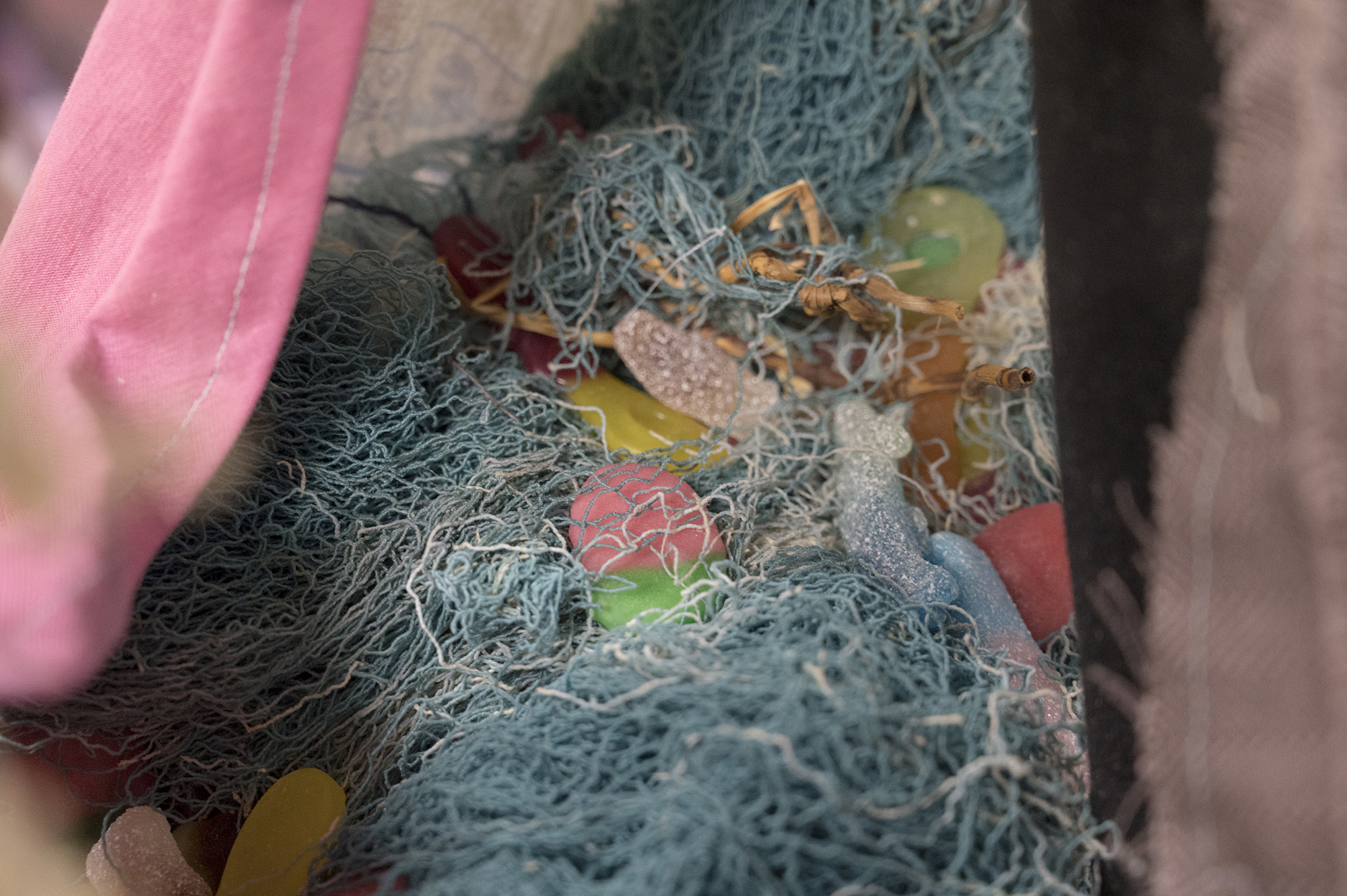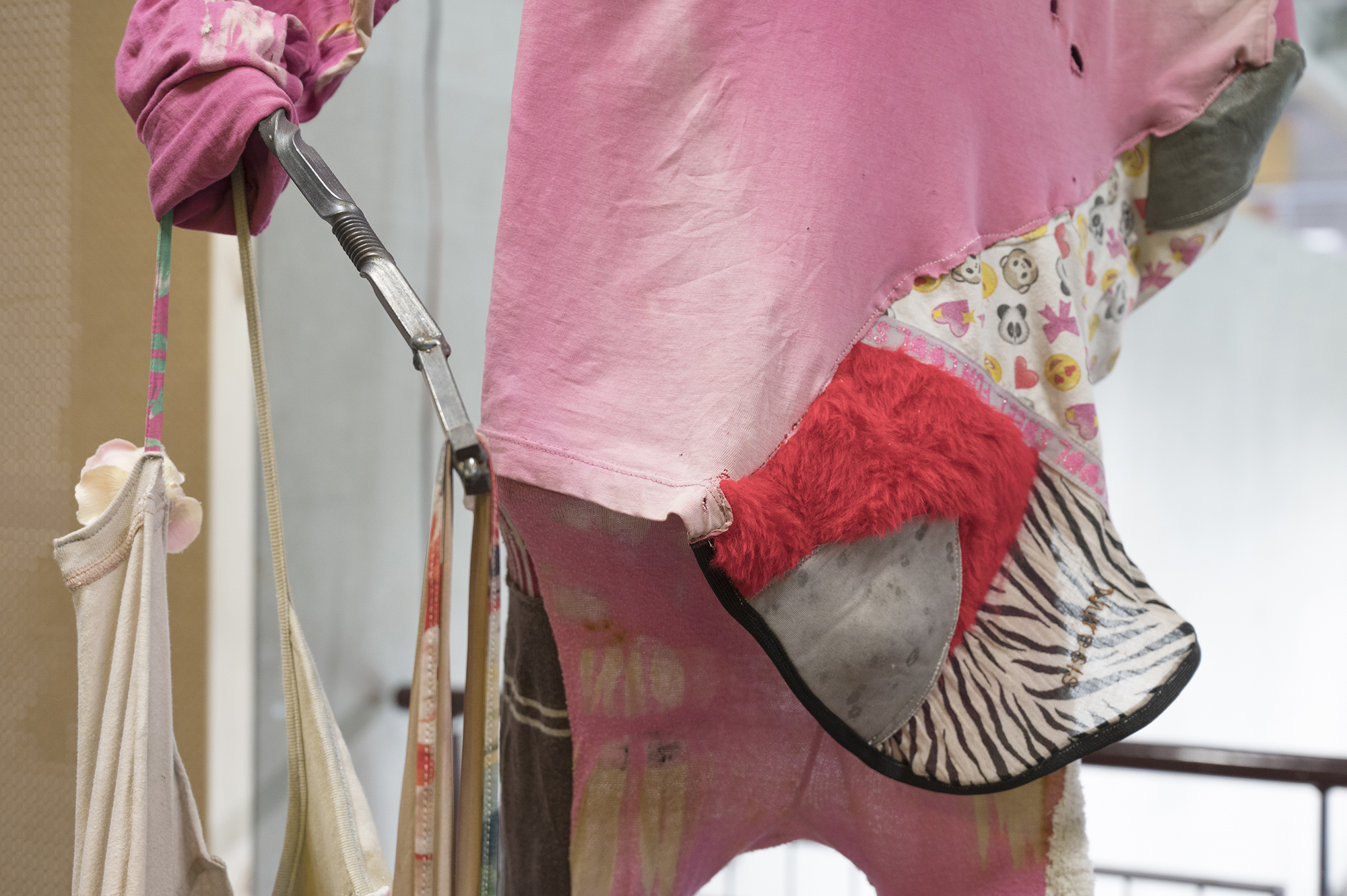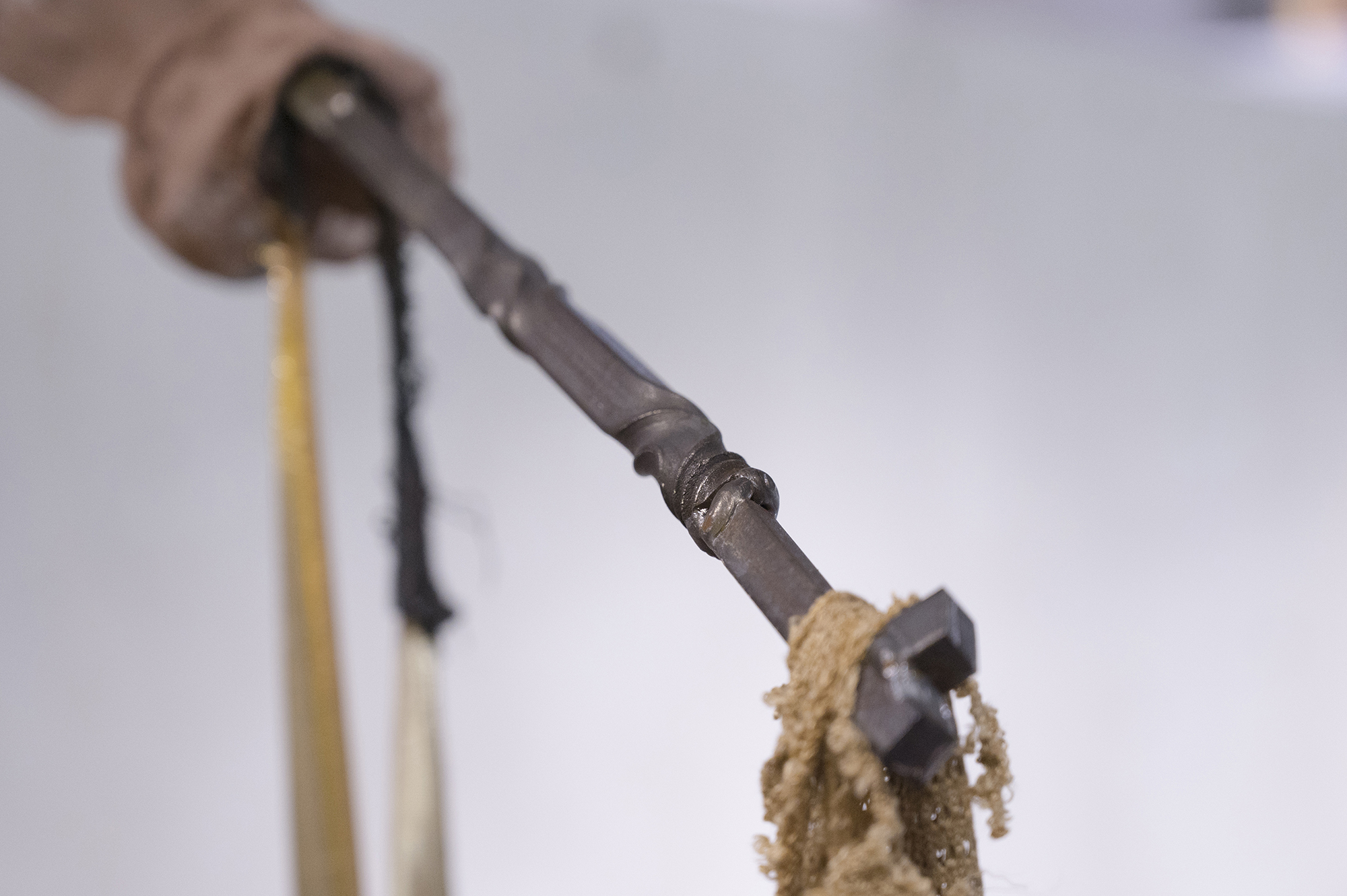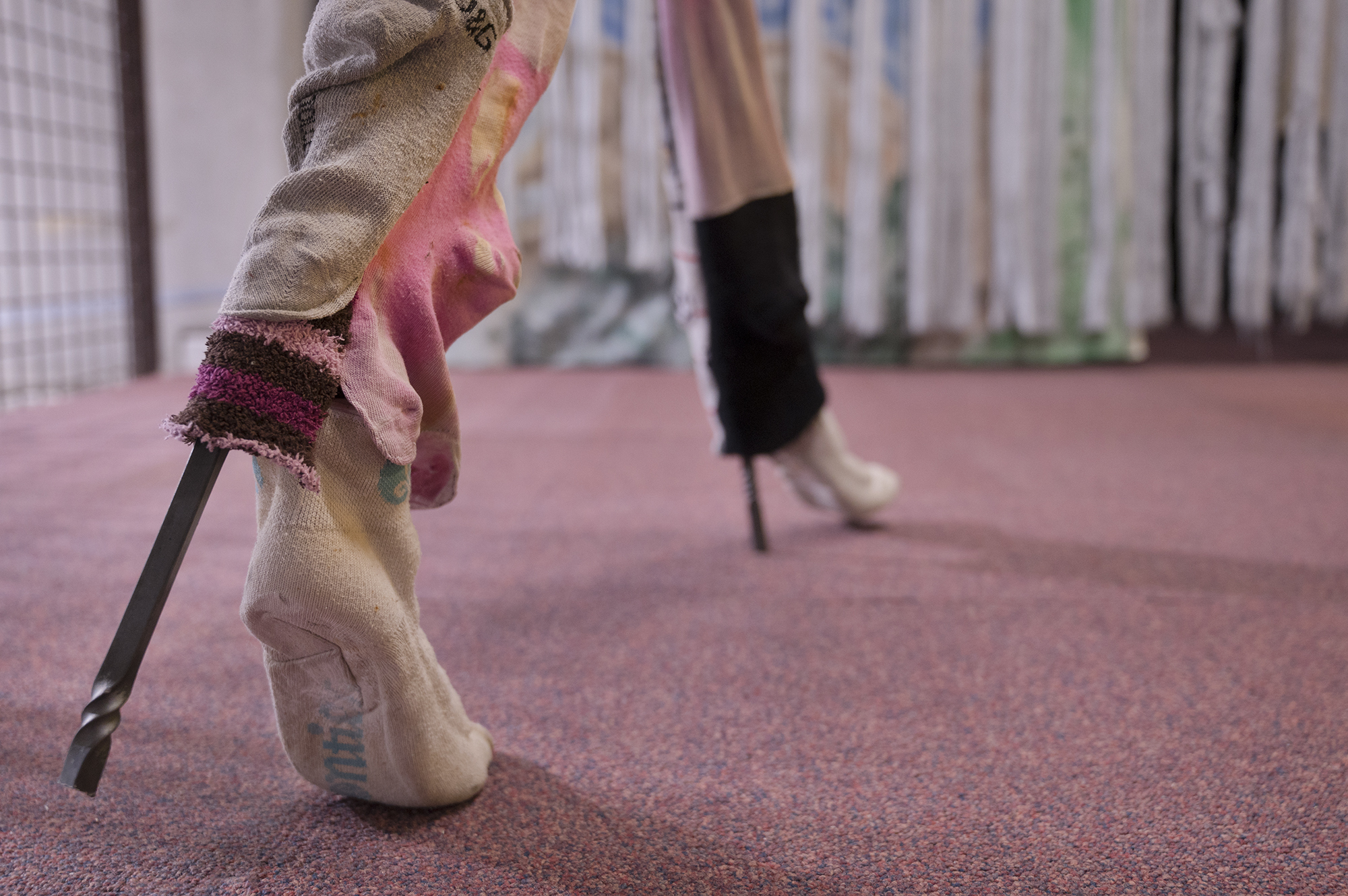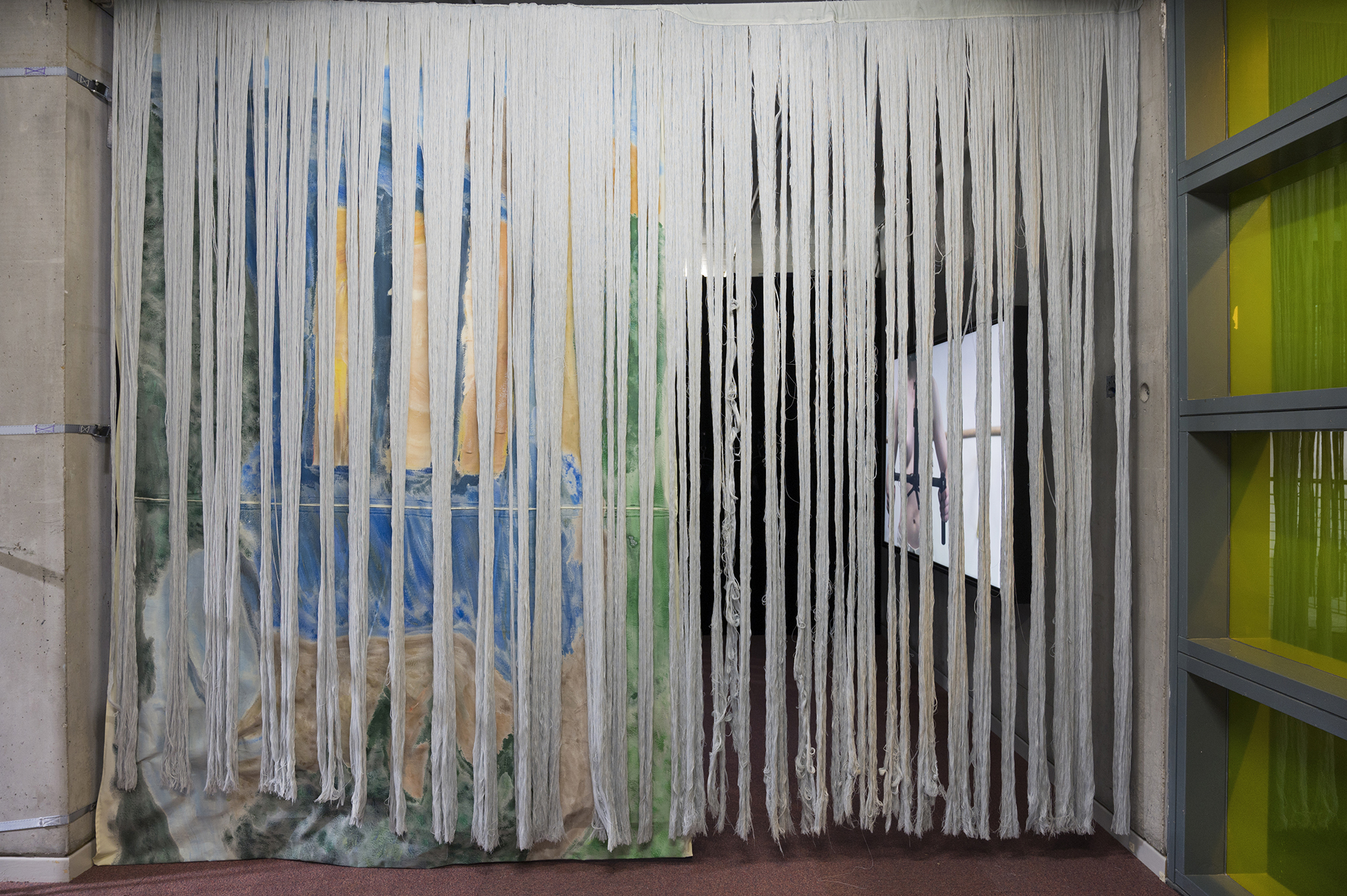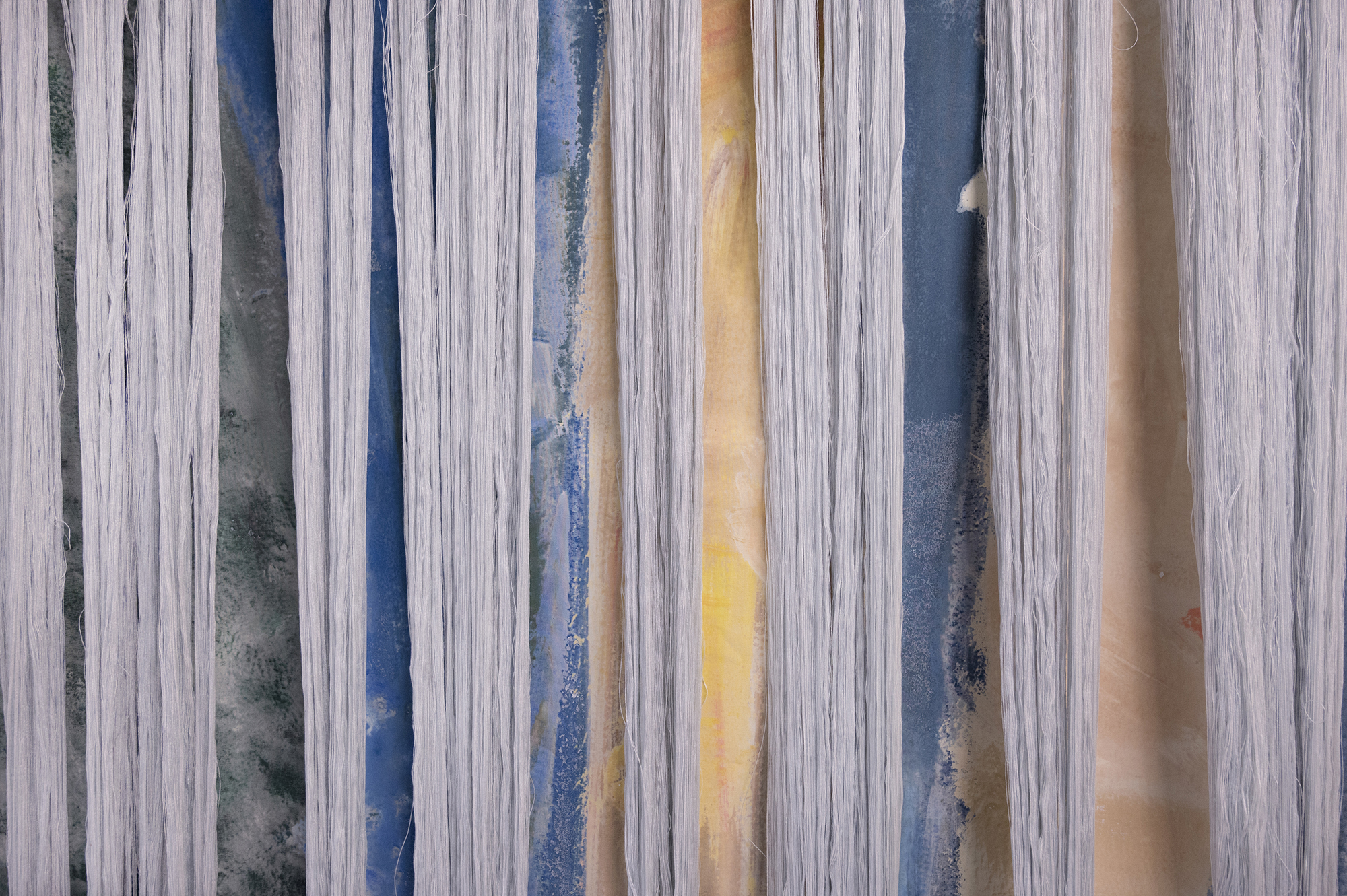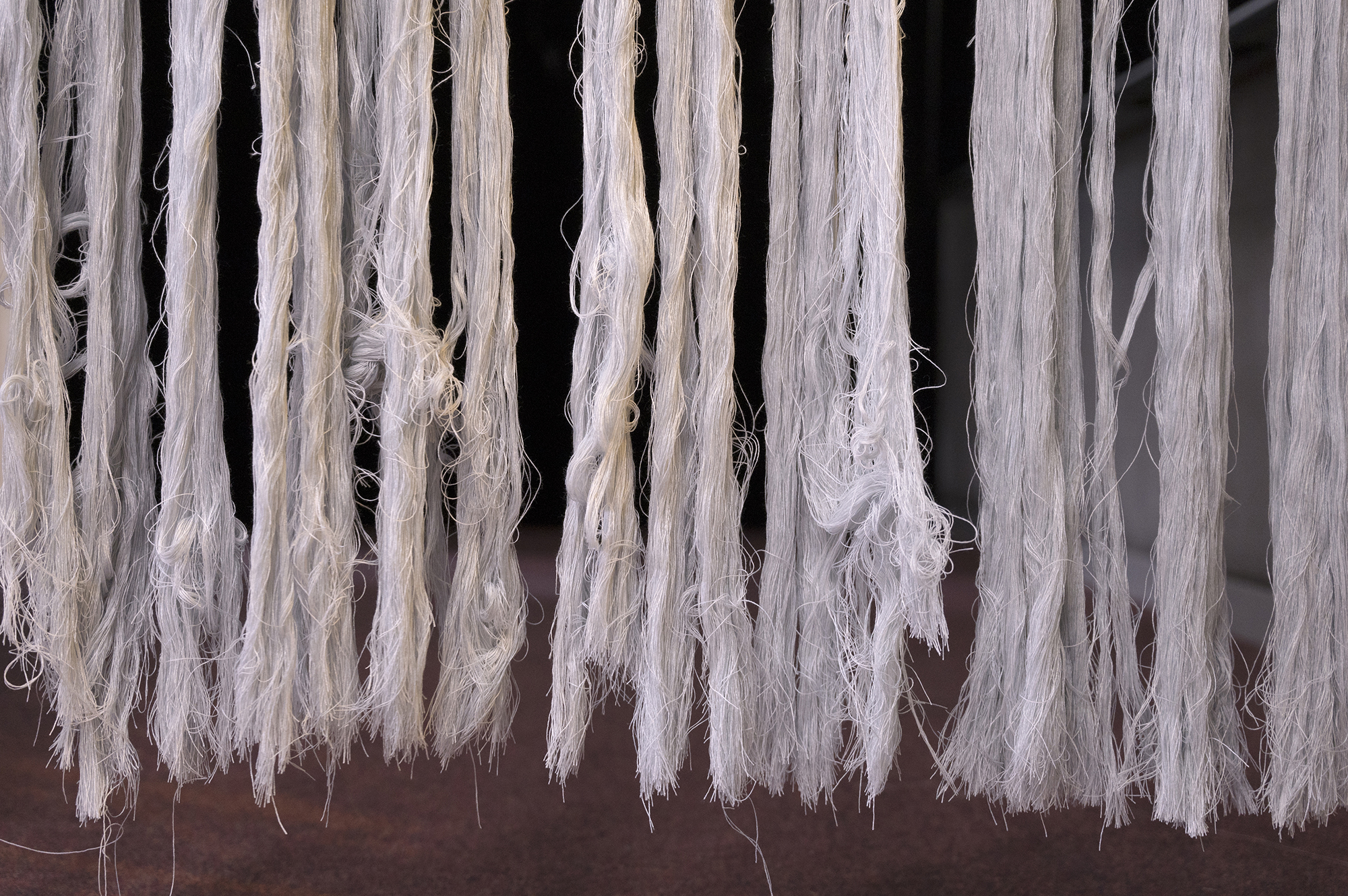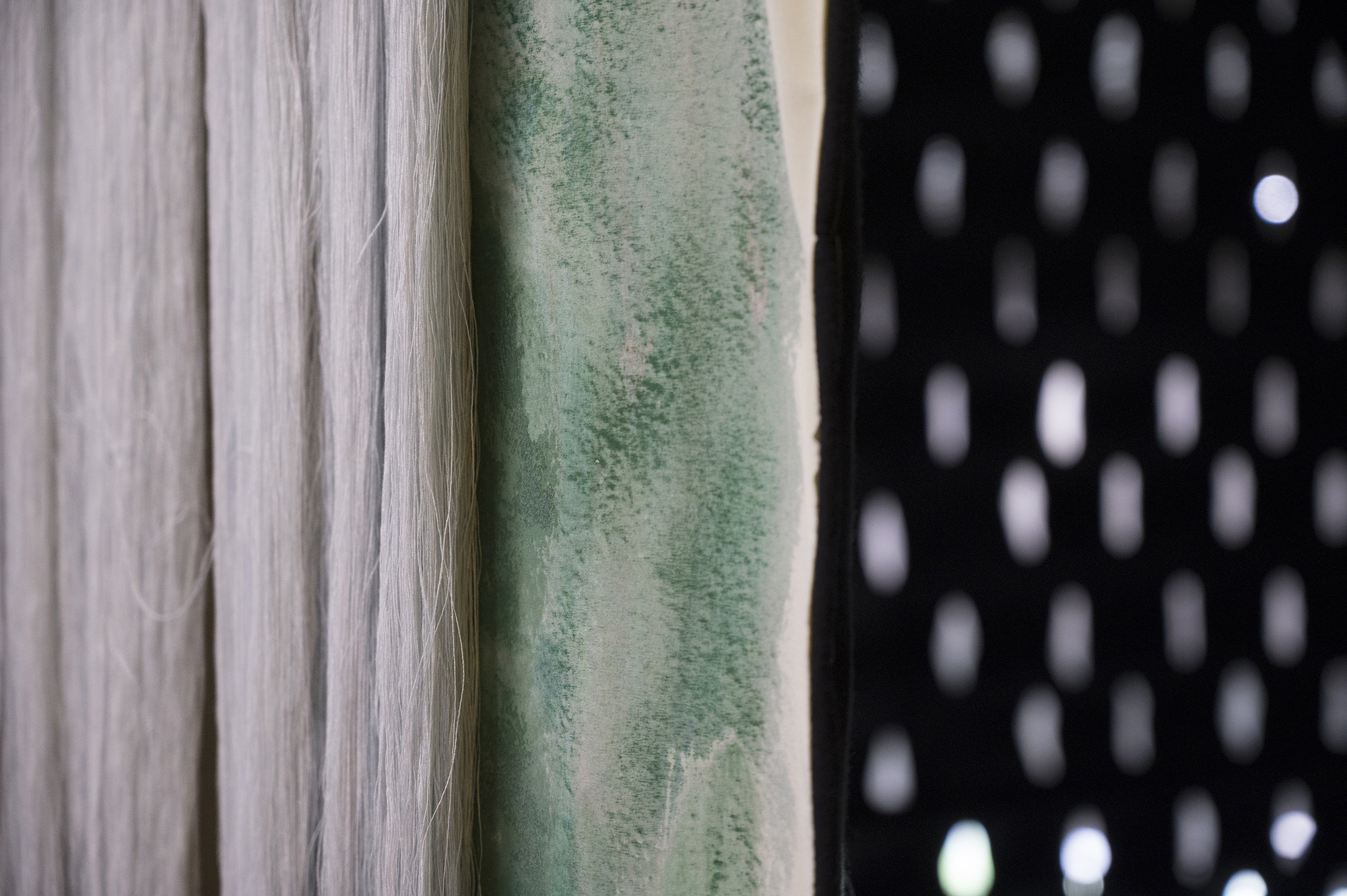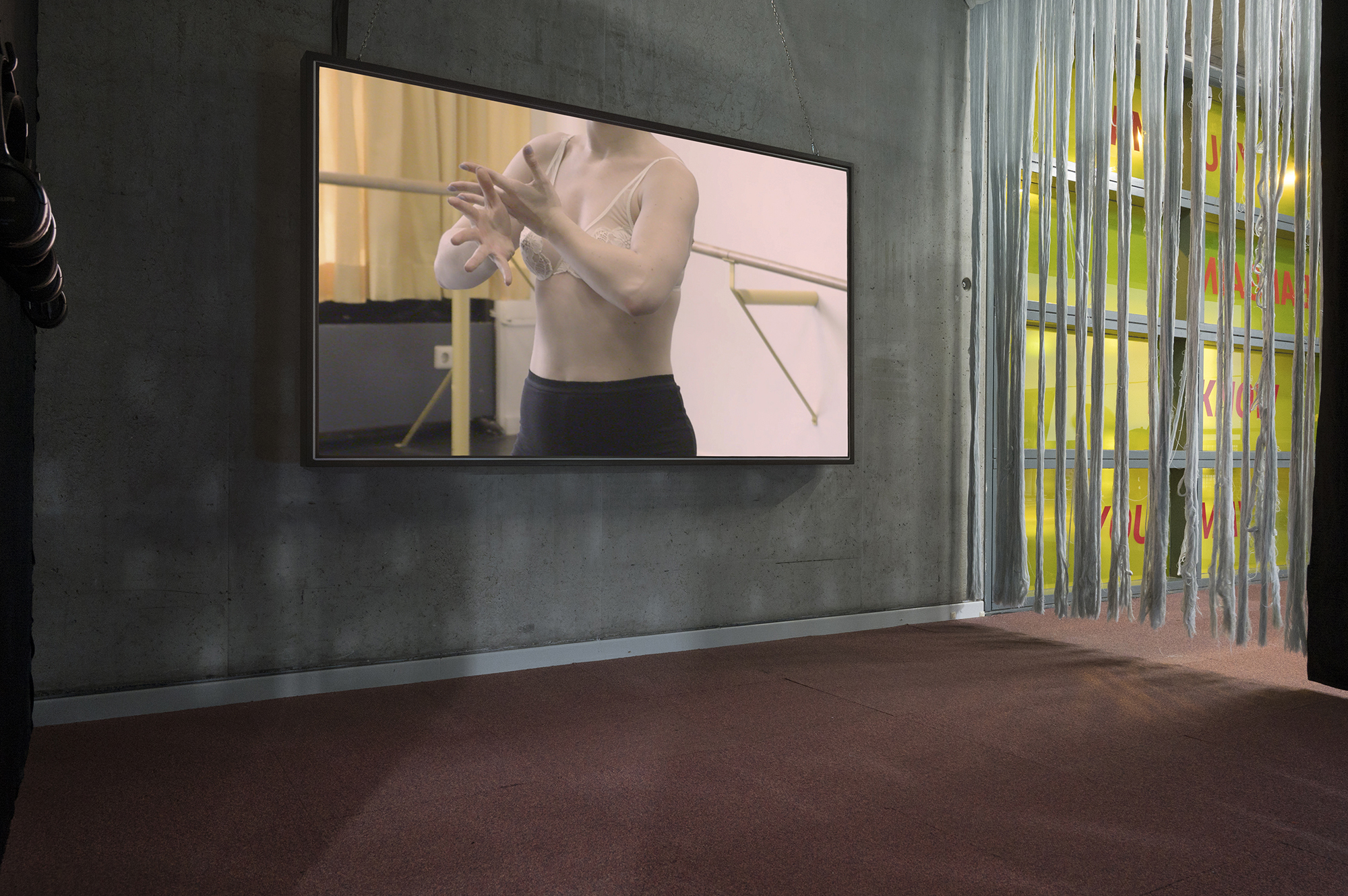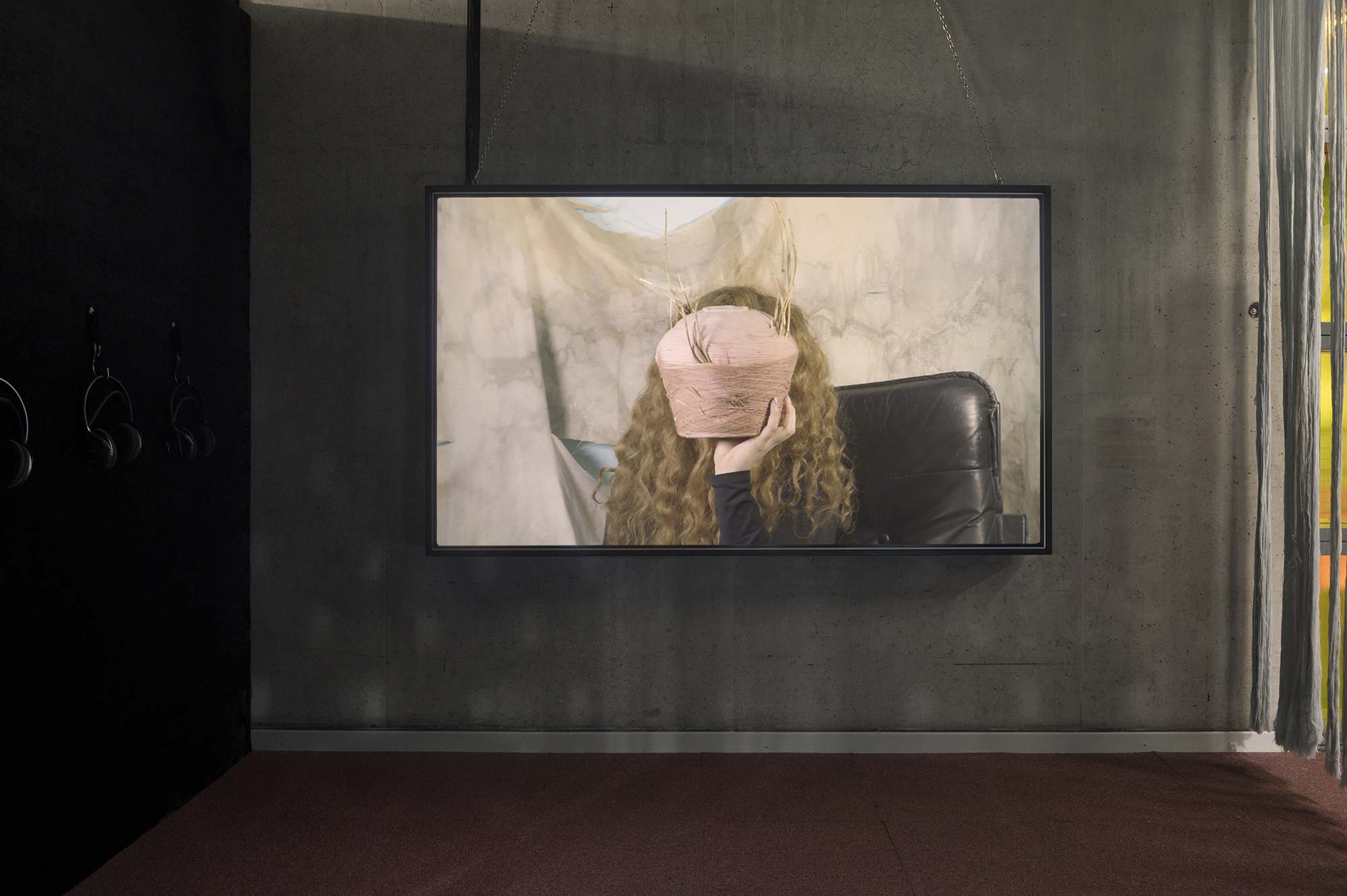 Works:
Princess Winter Goes to Town on Purpose, welded steel, plaster, found clothing, thread, candy, 500 x 100 x 250cm, 2019
YOU MAY BARGAIN! I KNOW YOU MAY., transparent and opaque vinyl on glass, dimensions variable, 2019
Waterfall Jail, acrylic on fabric, thread, 250 x 300cm, 2019
Attention Wallet, HD video, 13'00", 2019 (with Aria Delanoche, Meg Huston, William Huston, & Princess Winter)
You May Bargain, video, 27'00", 2019
Thank you to: Katharina Cameron, Meg Huston, Werner Herterich, Elizabeth Huston-Herterich, Tor Jonsson, Nick Thomas and Angharad Williams.