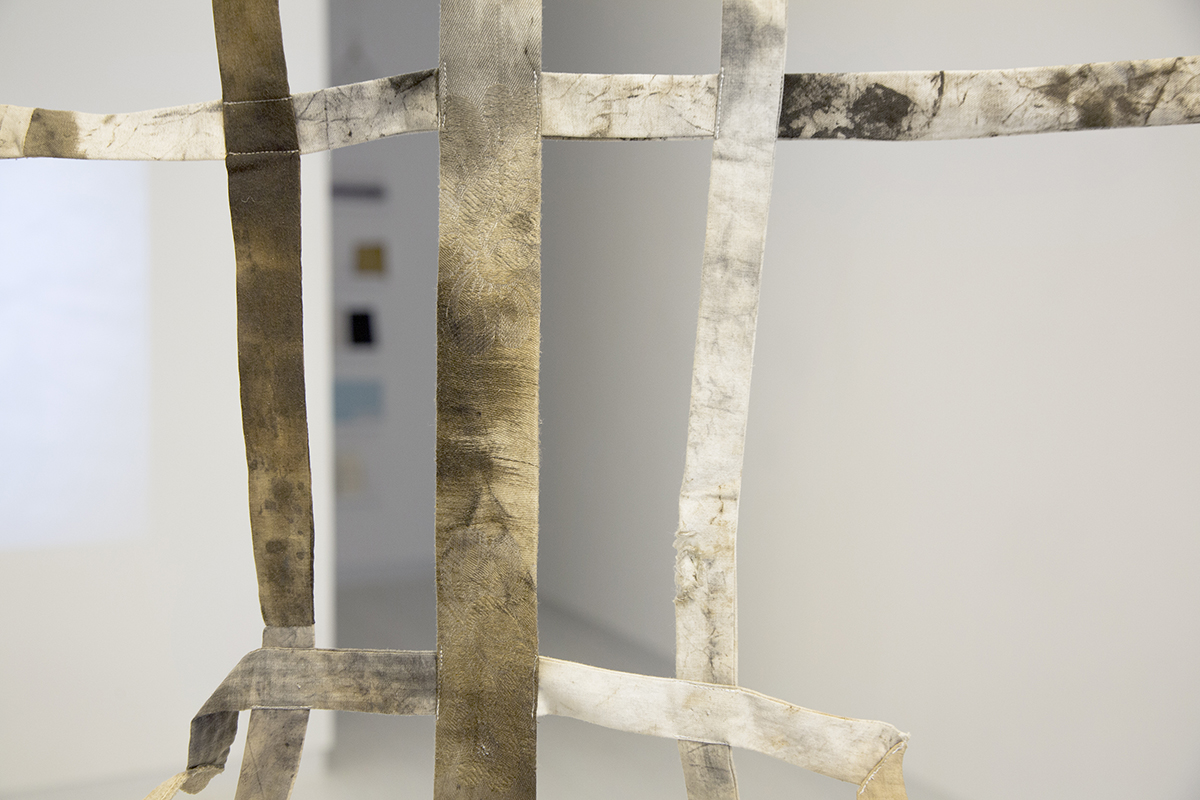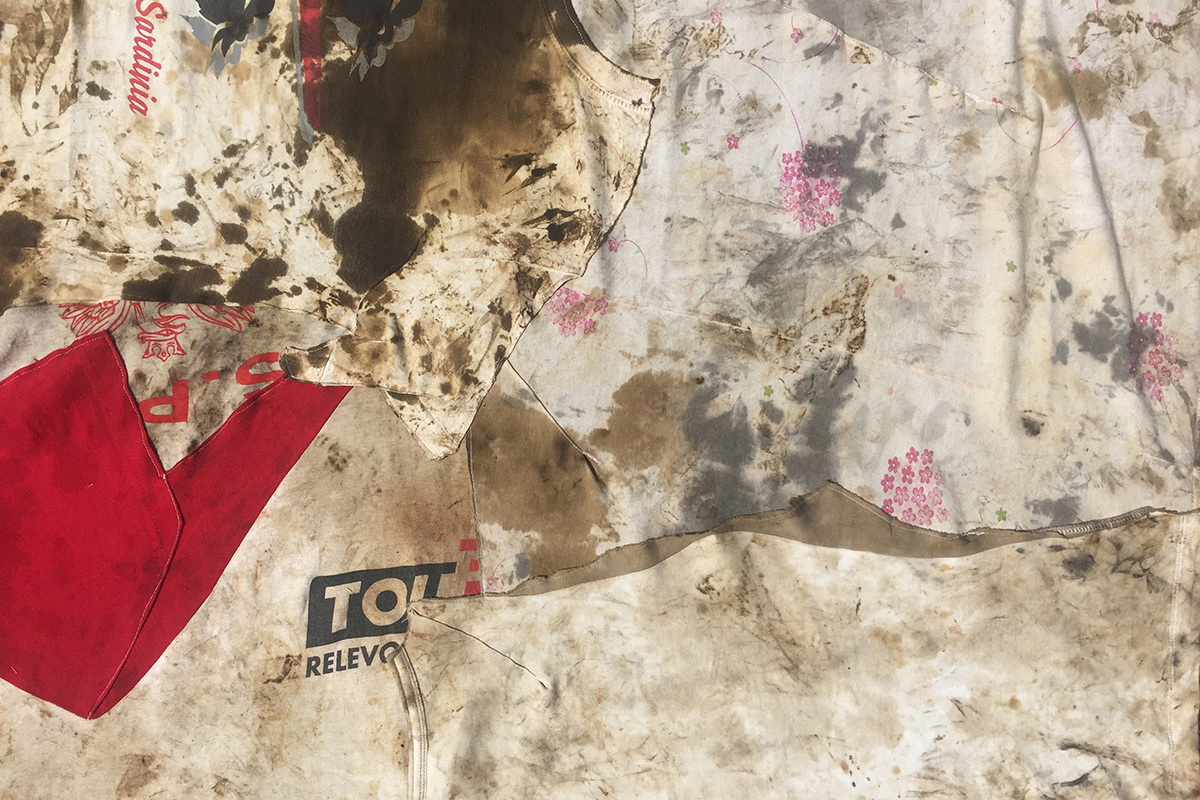 Works produced from the residency 23 Days At Sea, through Access Gallery (Vancouver, Canada).
A two-top set for one (with a fragmented view), used engine rags, 2017
"For A two-top set for one (with a fragmented view), Huston-Herterich recreates the form of a long wooden screen that stood in the ship's mess hall, partitioning dining from leisure spaces. Underscoring the rigid hierarchies aboard the vessel, the screen in practice also tended to separate areas habituated by the Filipino crew from those of the French officers. Huston-Herterich's screen is relieved of its rigidity however, as it is rendered from found fabric, specifically cotton T-shirts- turned-grease rags used to lubricate the ship's massive engine room workings. Huston-Herterich often works with found garments because of what they share with the body. Rips and stains become registers of labour, movement, and contact. These textiles however, betray themselves as indices of global capitalism: produced as fast fashion by underpaid workers in Asian garment factories, they are shipped aboard container vessels to distributors around the world, only to return to the ships as deadstock, picked over by seamen and cut into rags to then play a second role in the maintenance of that same system."
- Kimberly Phillips, exhibition text for 23 Days At Sea at Access Gallery, 2017.
Borrowed Time, digital audio (3:49:30), 2017
"Huston-Herterich's durational sound work Borrowed Time reflects upon her observation of the role music plays as a cultural currency in the seamen's isolated lives. While working aboard container vessels, shuttling the world's raw materials and commodity objects the world over, sailors spend between nine and twelve months at sea at a time. In this environment, they are utterly untethered from family, friends, and the social worlds propelled by internet connectivity. For Huston-Herterich, the crew's nightly karaoke performances, frequent conversational references to "top 40" songs, and sharing of digital music files seemed to offer a means through which to demonstrate their "currentness" to one another, and ward off feelings of oblivion or irrelevance. It might also, she suggests, provide a crucial tether to a world otherwise only experienced in lag: the promise of a way back into life on land."
- Kimberly Phillips, exhibition text for 23 Days At Sea at Access Gallery, 2017.
Listen to an excerpt of Borrowed Time here.
View a .PDF of timecoded liner notes of Borrowed Time here.