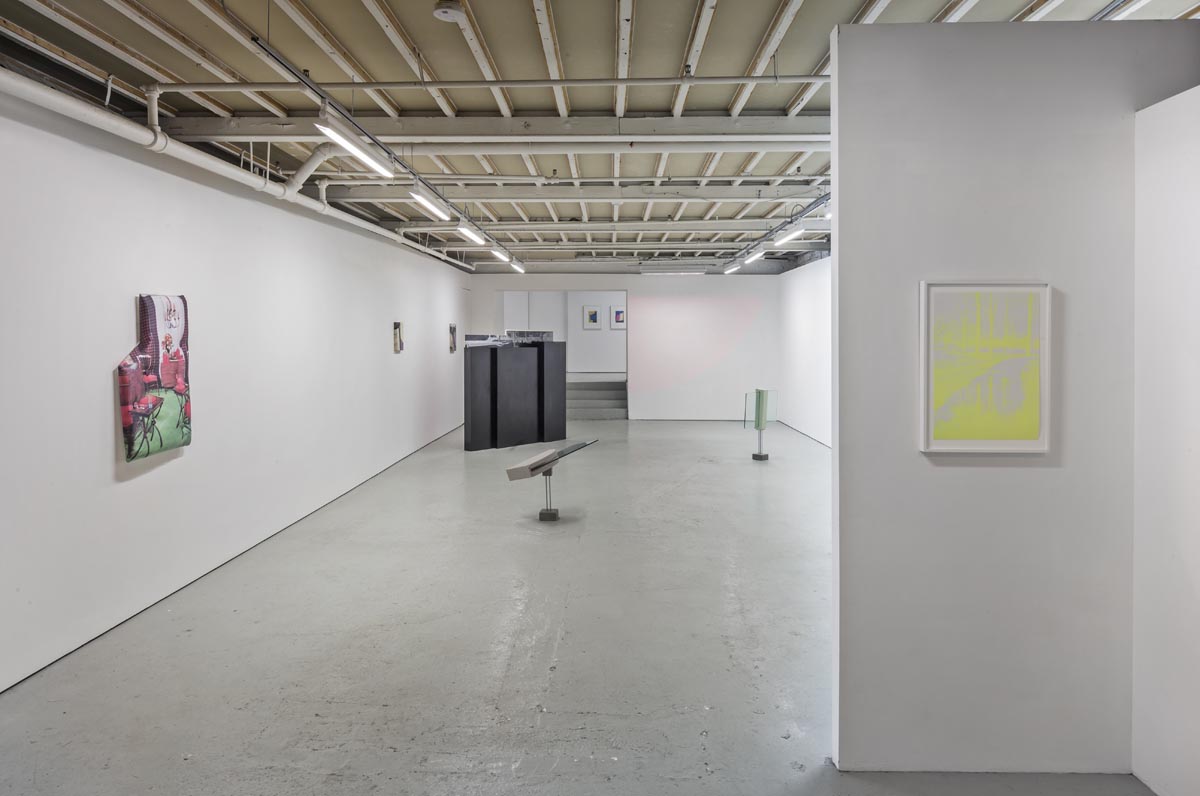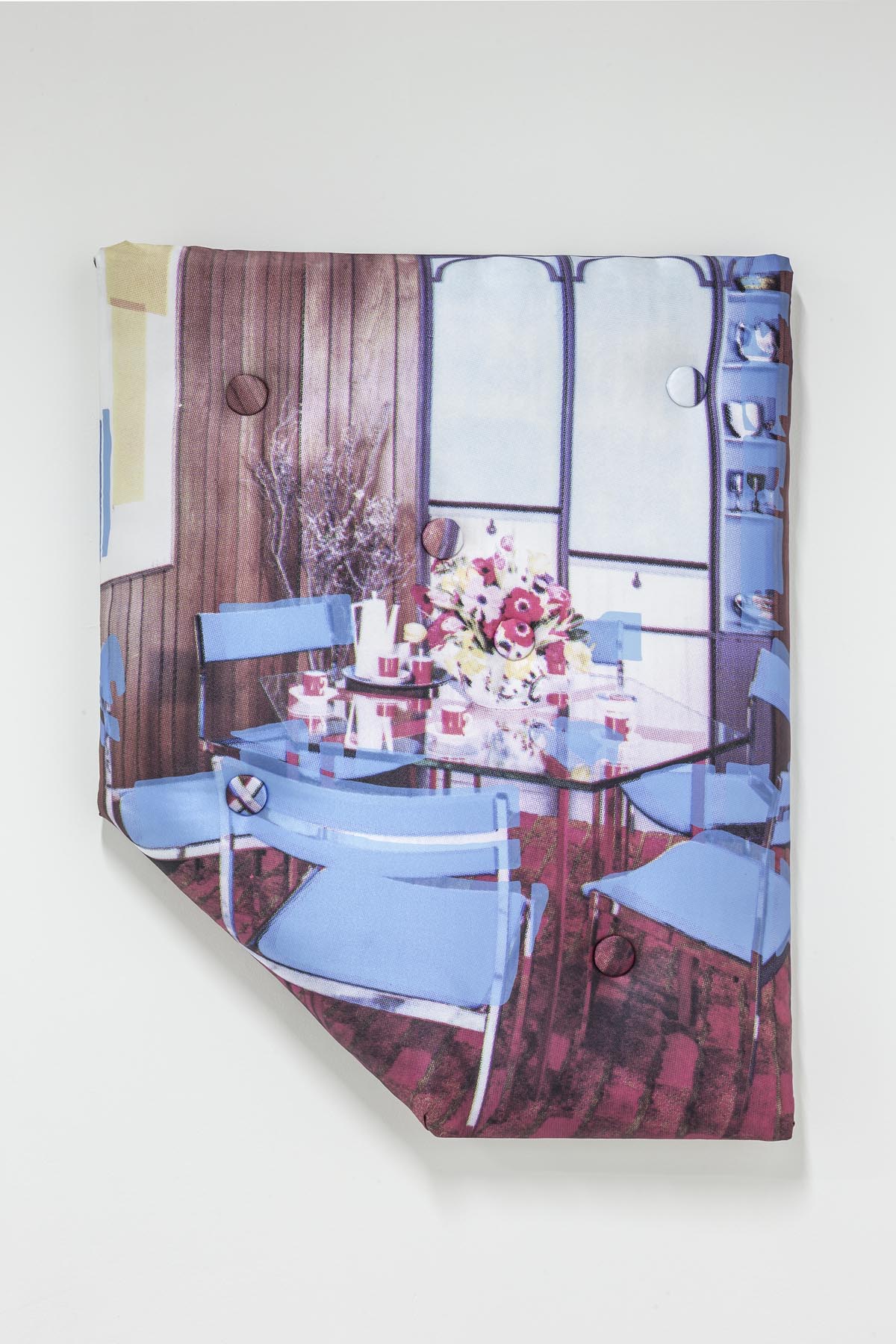 Softening the Corners
group exhibition curated by Corrie Jackson at Birch Contemporary, Toronto.
July 17 - August 20, 2014
Colleen Heslin Lili Huston-Herterich Abby McGuane Josh Thorpe Renee van Halm
Considering the dynamic between the body and the constructed form in which it finds itself, the works included in this exhibition offer alternate perspectives in how the body negotiates, informs and confronts material surroundings.
Works by Colleen Heslin include collage and painted fabric mounted on stretchers. Heslin unpacks the associations of gender, labour and material through alternative methods of painting, while taking up a modernist aesthetic based in reduction, limits and structure. Her work juxtaposes the modernist line with non-traditional methods of construction. Using scraps of fabrics, hand died by the artist, the artist's use of fabric brings together traditional quilting techniques with the influences of minimal form and composition.
The restrictions of minimalist form are also taken up in Renee Van Halm's Privacy Screen, 1997, which cites the infamous battle between Mies van der Rohe and his client Edith Farnsworth in her commission of a summer home. The construction of the glass house made the patrons body a constant element of display, the partitions in the home only reaching the patrons shoulders, leaving the head "wandering over the top of the partition without a body." (Dr. Churchill, Farnsworth and the Anatomy of Occupation). The experience of furniture informing a body-awareness is carried on in works by Lili Huston-Herterich's. Huston-Herterich's wall mounted works bring together histories of domestic design and the changing ways that decorative modes interact and shape sensory experience.
The precarious relationship between body and minimal form continues in the work of Abby McGuane and Josh Thorpe. McGuane's sculptural "window" works use construction materials, here using glass, to erect minimal constructions that echo bodily gesture. Instead of acting as a protective screen between the interior and exterior, framing a view while remaining invisible, the panes act as both objects and bodies, ambiguous in their precarious nature.
Josh Thorpe's wall painting Third Toga (1:1) brings the sensory experience of the body into the architecture of the gallery space. A to-scale representation of a Roman toga, the work once again shares an interest in modernist form and the relationship of the body to these elements. Prints by Thorpe also consider the position of the body in relation to landscape.
-Corrie Jackson, 2014