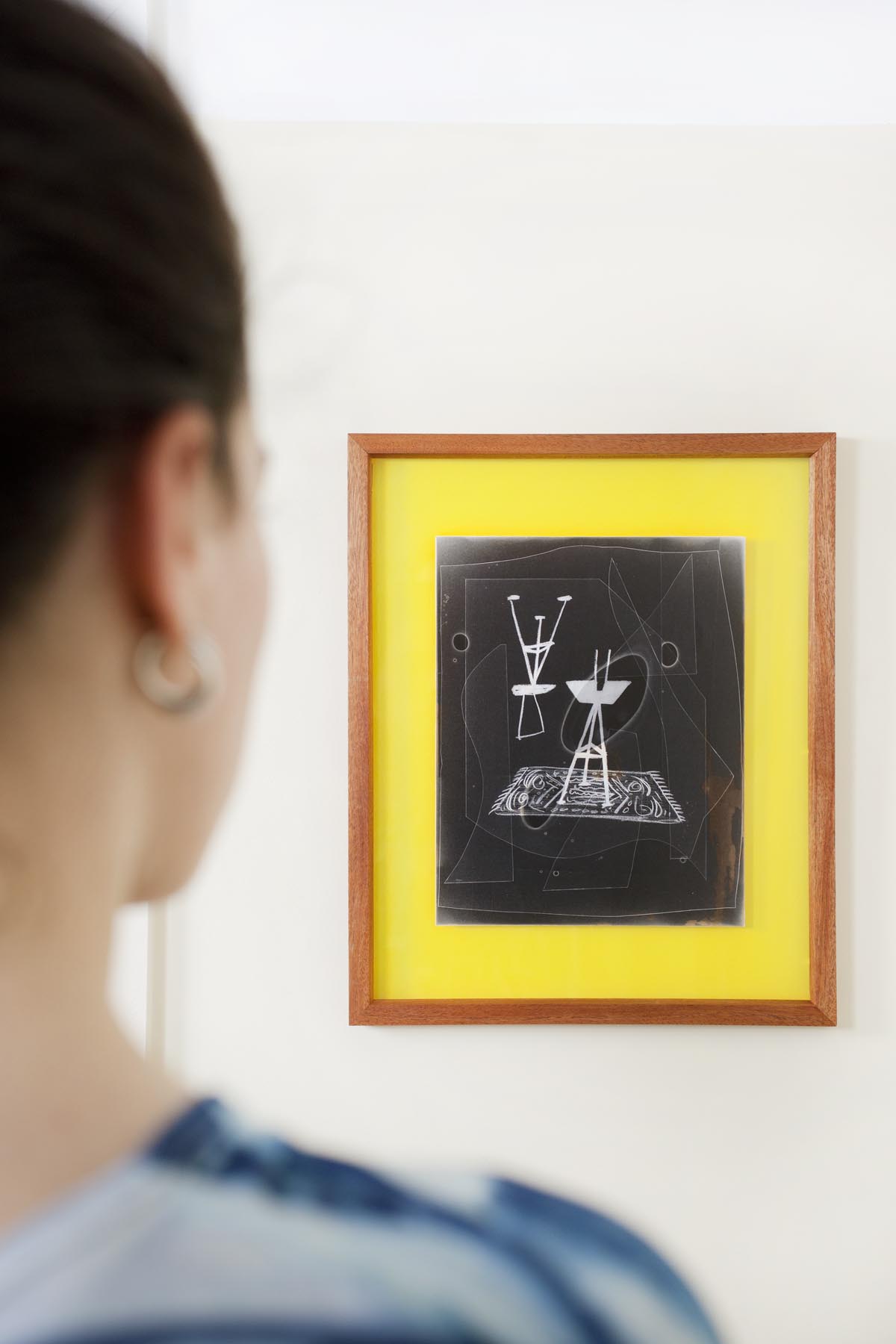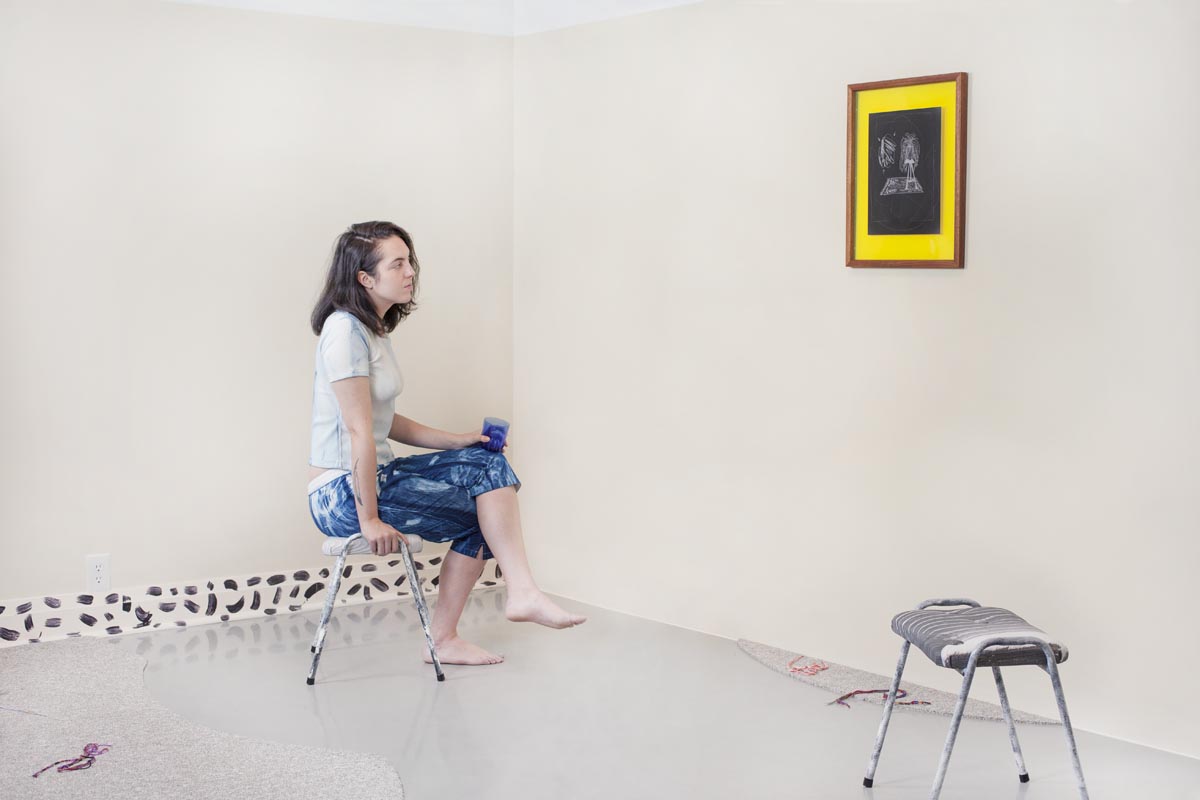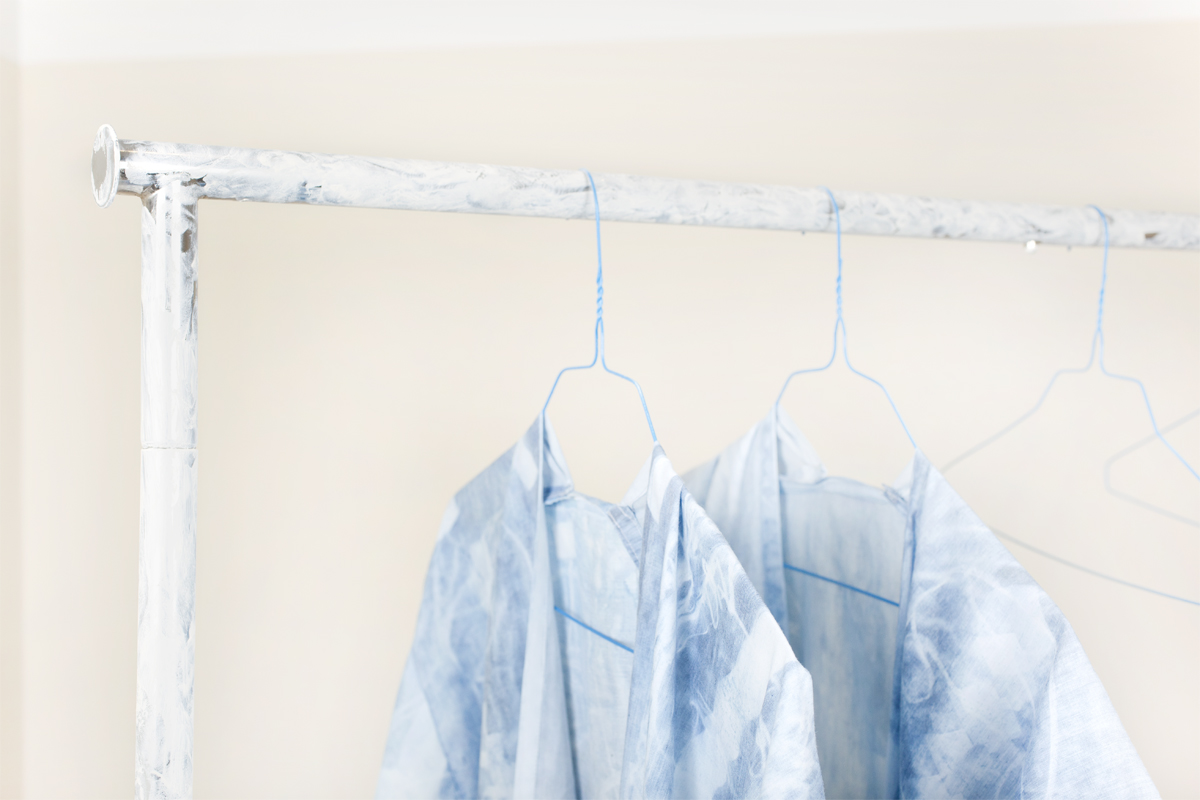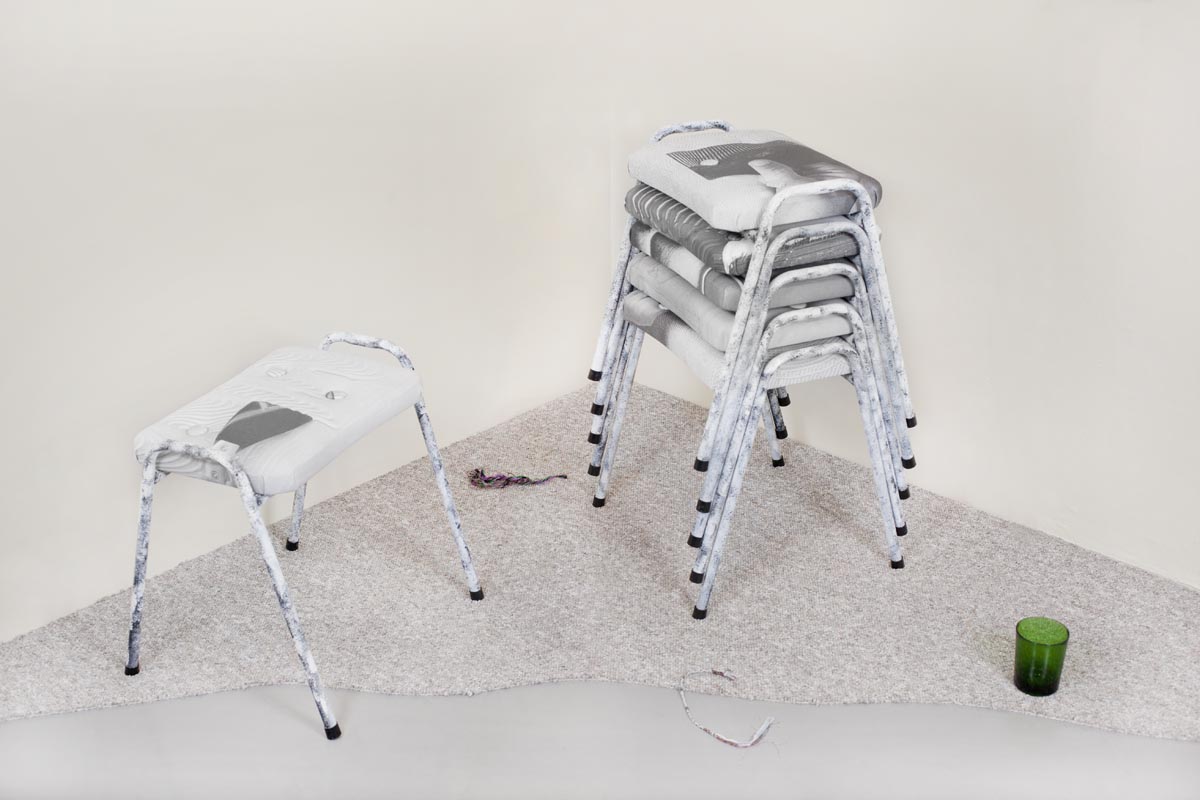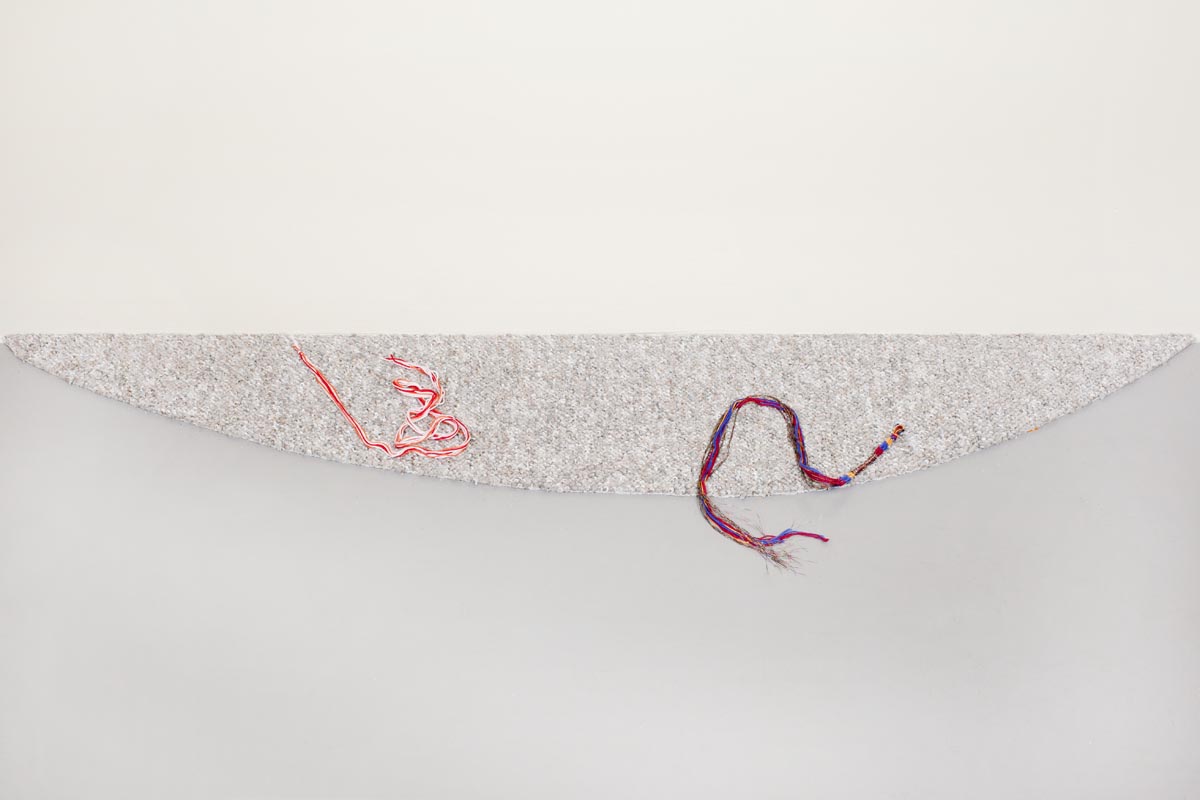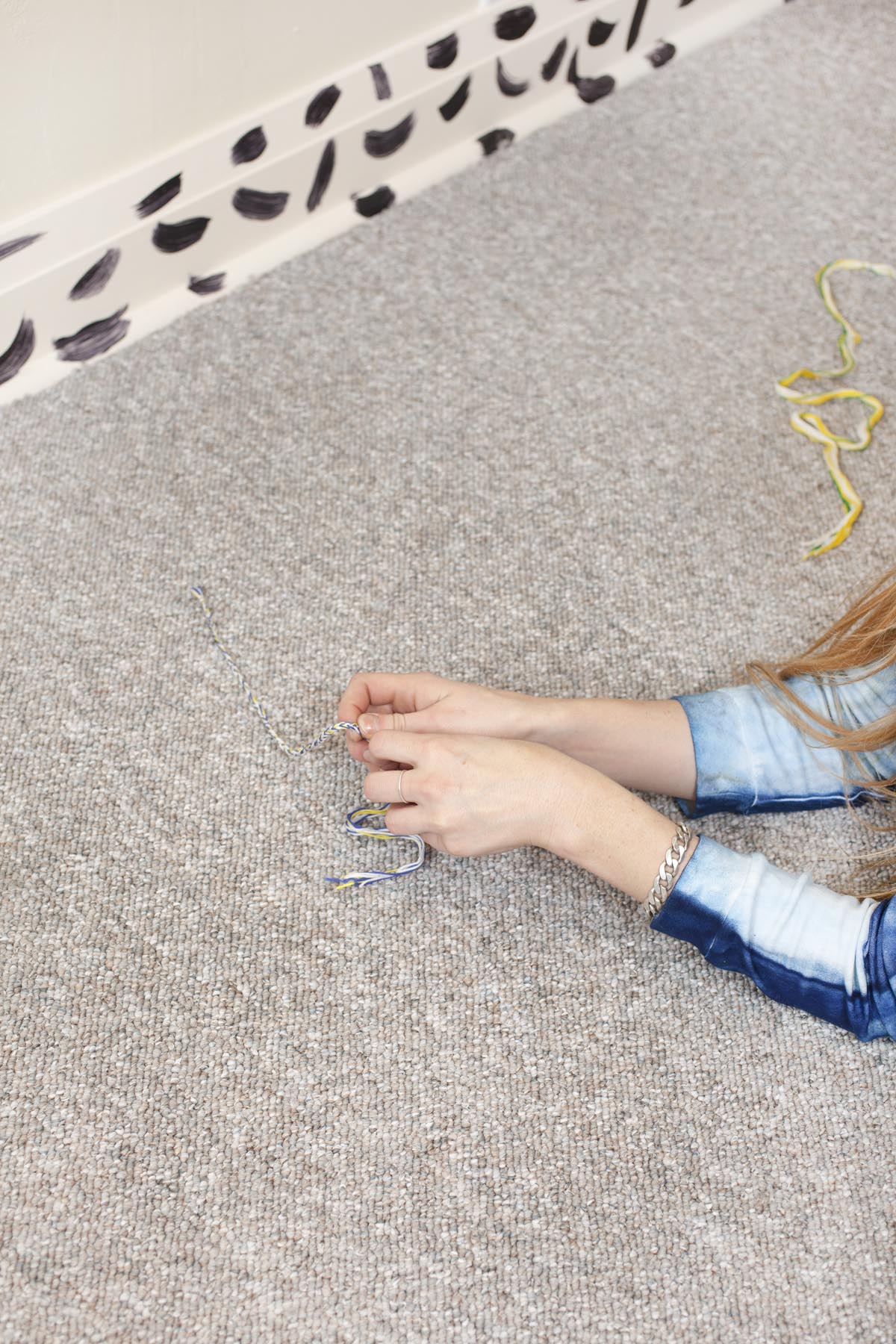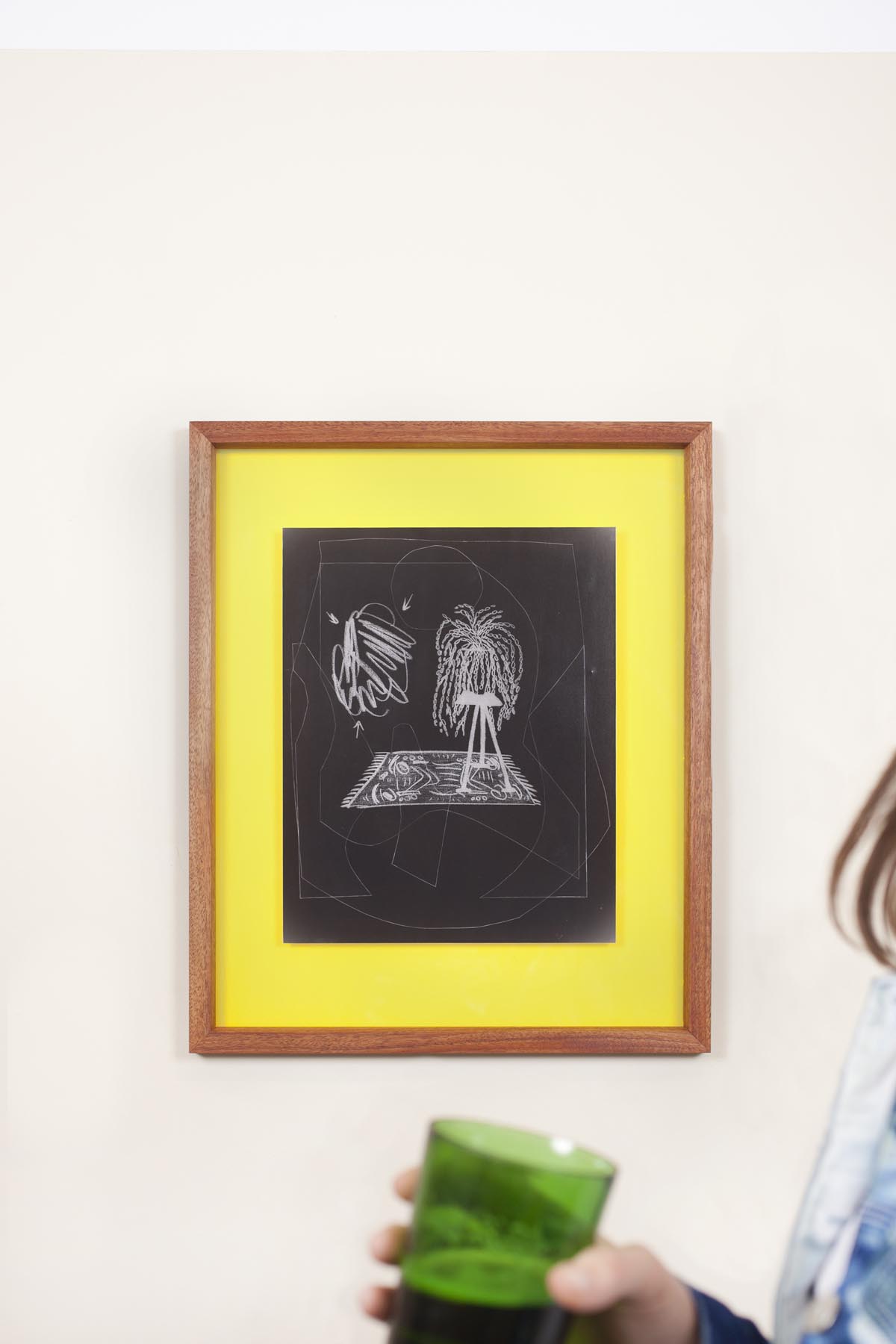 Pleasure of a Lazy Laity
Solo exhibition at XPACE Cultural Center, Toronto October 18 - November 9, 2013
Pleasure of a Lazy Laity is a space staged for comfort. The host understands a guest's first time in their place may be daunting, and arranges her domestic accoutrements accordingly. He doesn't notice that he's hung his coat, and on his way out wonders how it got there. Movement from room to room is intuitive and self-directed, and cushioned seats present themselves at the appropriately opportune time. Walls are warm enough be neither white nor color, scent is just strong enough to smell like nothing. As a pool of 98.6° water, there are spaces exist that are dizzyingly un-affecting.
Lili Huston- Herterich is interested in Feng Shui, etiquette rituals, objects of leisure, arrangement of furniture, and indulgence in pastimes. Pleasure of a Lazy Laity includes a set of kimonos, a set of stools, two wall works, and a carpet littered invitingly with half-complete friendship bracelets. Each element aesthetically explores an iteration of generic gesture; the stools illustrate home finishing techniques, the photographs sketch hypothetical furniture arrangements and their auras, the kimonos are embellished with the obscured faces of friends, and the carpet serves as a platform for the Young Girl's hobby: on her stomach, weaving for her dearests.
Accompanied by a text, in the form of a monologue, by Toronto writer Jessica Carroll, Pleasure of a Lazy Laity will be activated in its documentation. The collaboration with Carroll extends into the artist collaborating with photographer Mike Goldby to photograph her, as well as collaborators Nadia Belerique and Erin Freedman, in the space, wearing the clothes, weaving the bracelets. The exhibition, therefore, extends its utility through documentation.